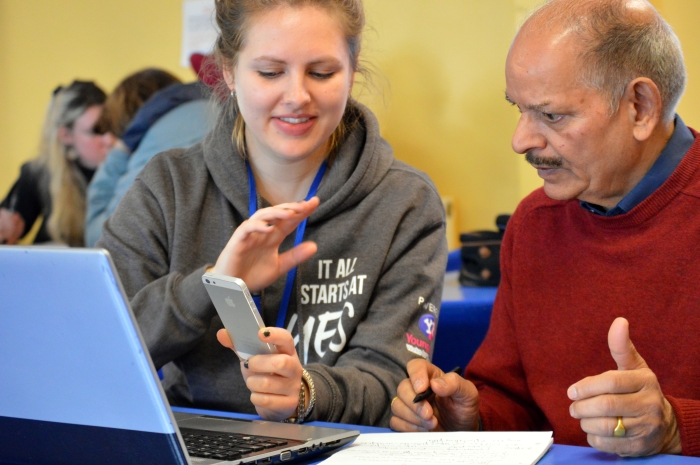 Would you like to feel more confident using technology? Are you 55+?
LinkAge are holding a technology support session in Bedminster, as part of this years Celebrating Age Festival.
Our volunteers will be there to take you through everything you want to learn about your computer, laptop, tablet, mobile phone or digital camera.
Whether you want to learn the basics, save money on your bills, shop online, skype with family and friends, upload photos from a camera/phone or any other questions you may have, this is the session for you. Bring along your own equipment. Only £1 per session with tea, coffee and cakes available.

Details are below:
Tech for Happiness
When: Wednesday 5th October
Time: 1 – 4pm
Cost: £1
Venue: The Southbank Club, Dean Lane, BS3 1DB
Details: A one off drop in session in Bedminster for older people to get one on one support with their own computers and other devices (i.e. Laptops, Tablets, phones, cameras, iPads). A group of tech savvy volunteers will be helping you with any queries you may have such as help with online shopping or banking, using skype to call relatives abroad, using social media or any other query you may have. No question too small.
Contact: Please call LinkAge for more information – 0117 305 2365