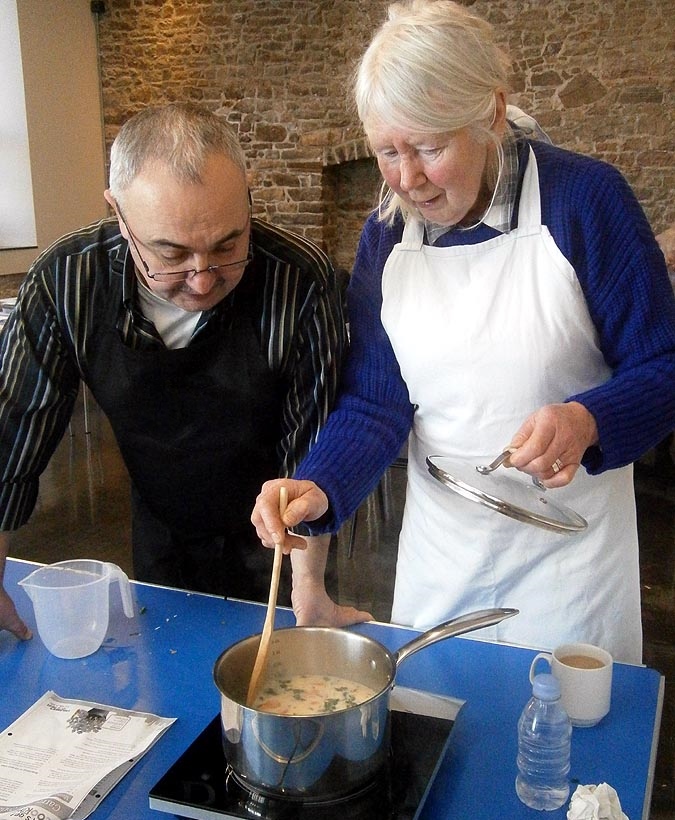 On Thursday 10th March, LinkAge volunteer Jacques Hann was invited to attend Bristol Health and Care Awards as a nominee for Volunteer of the Year.
Bristol Health Partners teamed up with Bristol Post to celebrate Bristol's people and places, for the first ever Bristol Health and Care Awards. The evening event saw nominees for 15 awards enjoy a night of glitz and glamour, hosted by BBC Radio Bristol's Dr Phil Hammond.
LinkAge Community Development Worker Laura Burchett, nominated volunteer Jacques Hann for the Volunteer of the Year award. Jacques volunteered at LinkAge for over two years, working incredibly hard to run fantastic cooking sessions to older people across the city. The sessions see participants cook delicious three course meals to suit all dietary needs, whilst offering the social aspect of enjoying the meals together at the end of the afternoon. Jacques had not only helped individuals to learn new skills, but had also supported them to meet new people and develop new friendships.
On the evening, Jacques attended the event at the Marriot Hotel, where he enjoyed a three course meal and had the opportunity to speak with different professionals and volunteers from organisations across the city. Unfortunately, Jacques didn't win the award on the evening, but in our eyes he is still a winner!
We would like to once again thank Jacques, for his hard work in running and supporting LinkAge's cooking sessions in Shirehampton and we are excited to see how his cooking sessions grow across the city this year.