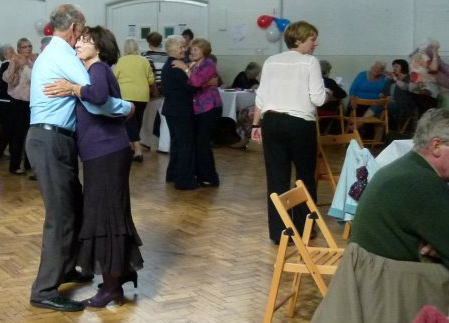 The popular annual LinkAge and Southville Community Development Association 'Winter Tea Dance', will be taking place on Thursday 28th January.
The Winter Tea Dance will once again be taking place at the Southville Centre, from 3 – 5pm. A live band will be playing on the day, with music from across the generations and genres including ballroom, swing, latin and modern dance. A dance teacher will also be there on the day, to help anyone who would like to learn new dances or just remember steps from an old favourite.
Tickets are at the bargain price of £4 and this includes tea and cake.
Booking is essential, so to purchase a ticket please call The Southville Centre on 0117 923 1039 or call LinkAge on 0117 305 2365.