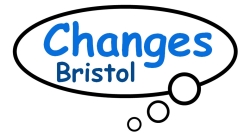 All of us sometimes struggle to say how we feel about what's going on in our lives. This is particularly true when we get a bit older and are supposed to know it all and cope with everything! LinkAge is working in partnership with Changes Bristol to launch a new peer support group for over 55s. Whether the difficulties being experienced are to do with retirement, bereavement, loss of a job, isolation, or general wellbeing the meeting will be beneficial to you. The group aims to support each other in a friendly, safe, confidential and non-judgemental environment.

"It's about coming to terms with loss and changes in your life" explains Balbir Nirwan, LinkAge's Community Development Worker "We've found that older people don't always want to talk to their family when they are having difficulties, and this group will give them the chance to support each other"

The group will launch on Monday 22 September at The Beehive Centre, 19a Stretford Road, Whitehall, Bristol, BS5 7AW. It will run every Monday from 11am – 1pm. Tea/coffee and biscuits provided.

For more information please contact Balbir on 0117 935 4471