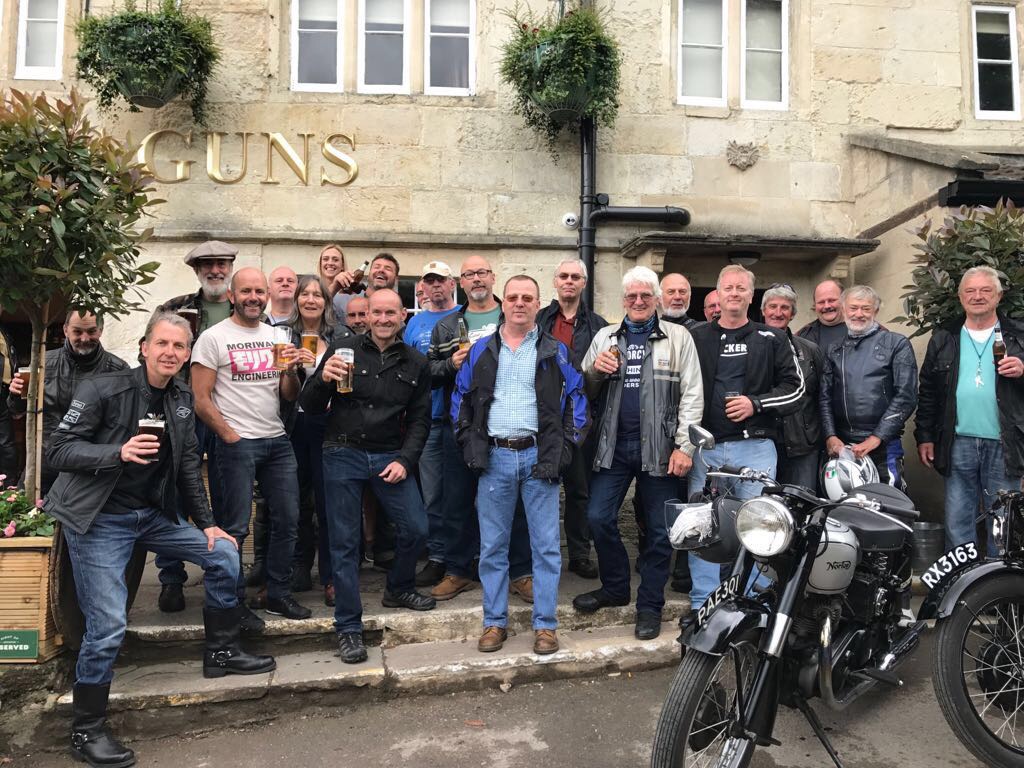 LinkAge would like to say a big thank you to a local Pub chain for raising a fantastic £717, which will be split between LinkAge and Age UK Wilthsire.
The money was raised at the pub chain's Vintage Motorbike Rally which took place on Saturday 27th May. The event began at The OId Crown in Kelston at 11am, where there were light refreshments before around 25 bikers set off to The Inn in Freshford for another refreshment stop. From there bikers made the final leg of the journey to Cross Guns in Avoncliff, where there was delicious hog roast for everyone who took part, courtesy of Barabiku Outdoor.
This was the first time that the pubs had organised an event of this kind. They now hope to make it an annual event.
Lucy Saunders, Business Development and Funding Manager said, "We are absolutely delighted with the amount raised from the Vintage Motorbike Rally and would like to thank all those involved. This money will help LinkAge to continue to reduce isolation and loneliness amongst older people in Bristol".