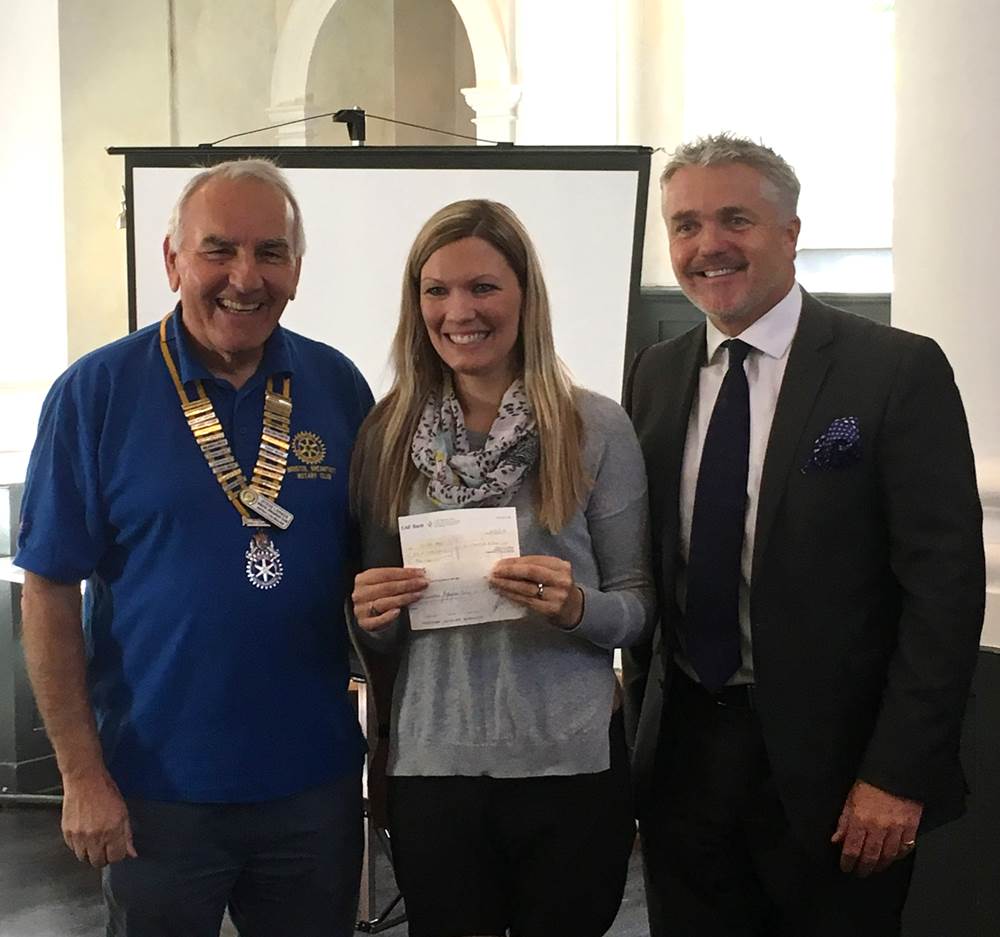 On Wednesday 14th June Lucy Saunders from LinkAge was presented with a cheque for an amazing £4,500 from the Bristol Breakfast Rotary Club.
The money was raised at the club's 12th Charity Golf Day which was held at the Bristol & Clifton Golf Club, Failand, Bristol on Thursday 25th May. LinkAge was kindly chosen as the main beneficiary for this event with further proceeds being shared between local charities Carers Support Centre, The West of England MS Therapy Centre and Volunteer Bristol-Active Together.
A total of 20 teams took part in the golf day and nearly 100 people attended the evening dinner. The teams who took part enjoyed a bacon bap and coffee on arrival then a Nine hole Texas Scramble in the morning followed by a light lunch. An eighteen hole team Stableford competition took place in the afternoon followed by an evening dinner, promises auction and the presentation of prizes, in the Bristol and & Clifton Clubhouse.
A competition package was also available to the day which included a Hole in One, with the main prize being a car kindly provided by Mon Motors Audi, as well as the Longest Drive, Nearest the Pin and Putting Competition.
Linkage also received a further £100 donation thanks to Burston Cook and the winner of the Putting Competiton. The person who got nearest the pin won a Burston Cook Shield, individual tankard and £100 donation to the winner's charity of choice. LinkAge were kindly chosen by the winner as the charity to receive this donation.
Lucy Saunders LinkAge's Business Relationship and Funding Manager said 'We are completely overwhelmed and so grateful to The Bristol Breakfast Rotary Club for raising such a phenomenal amount of money for LinkAge. We are always looking to build partnerships with local organisations and so are really grateful for their fantastic support. As a small local charity this money will make a huge difference and will enable us to help us to ensure that the lives of older people living in Bristol are enriched.'