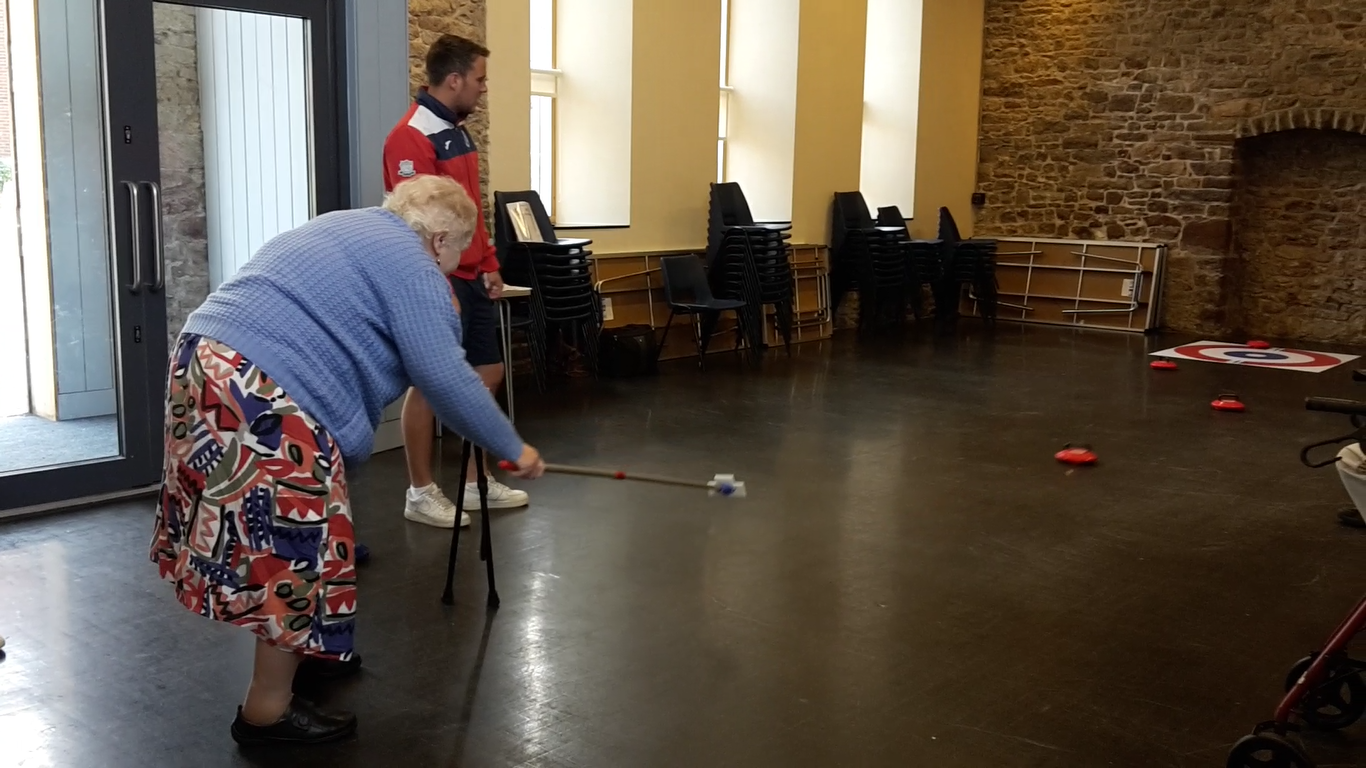 Shirehampton's New Age Kurling shot off to a great start on Thursday 12th May. The first session saw plenty of laughter and comradery from both teams of men and women and a cheeky bit of competitiveness thrown in too.
But what on earth is New Age Kurling I hear you say? Well, it's a form of the original game usually seen on ice, however it's been adapted so that it can be played indoors…but minus the ice of course! It requires individuals to push 'stones' from one end of the room to a target at the other end. This target has red, white and blue concentric circles and scoring is determined by the number of stones closest to the centre of this target. Each game normally consists of 6 or 8 ends. The winner is the player with the highest number of scoring 'stones' at the finish of the game. It certainly is a game of accuracy and control. Everyone is desperate to get closer to the middle and one moment you could be thinking you're in the lead but before you know it, a team from the opposition could off knocked you out!
The game is proving more and more popular across the city! LinkAge participant Margaret says, "It's fantastic, it gets everybody up enjoying the game. We all have a good laugh and it's exercise as well. It is absolutely brilliant, we all love it, you see smiling faces all the way round"
Fancy joining us? New Age Kurling happens every Thursday, 10 – 11am at Tithe Barn, High Street Shirehampton. No experience is necessary so just pop along and join the fun!
LinkAge would like to say a big thank you to Bristol Ageing Better, whose Kick Start Funding made these sessions happen.