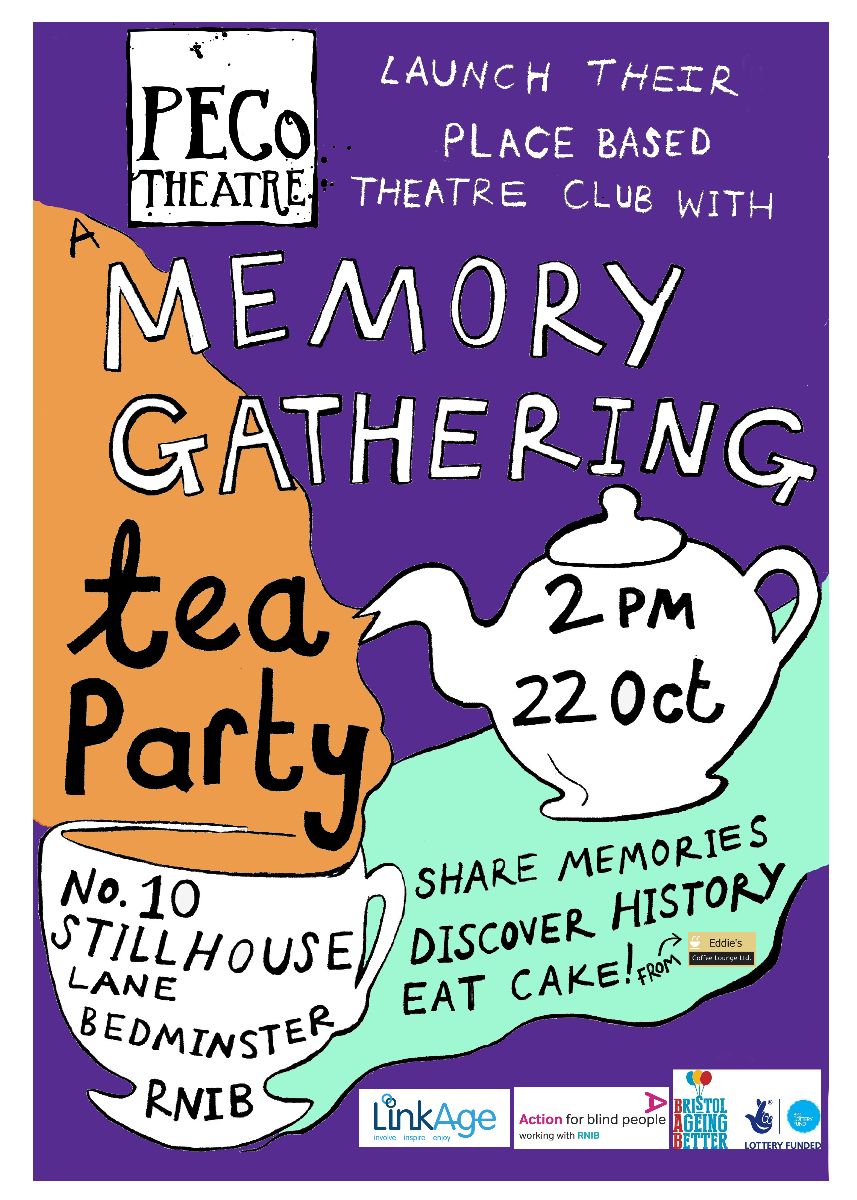 PECo Theatre's Memory Gathering Tea Party will give local over 55's the opportunity to share and gather memories, memorabilia, press clippings, photographs, local history or just interest and curiosity about the Bedminster RNIB.
When: Saturday 22nd October
Time: 2pm
Cost: FREE
Venue: No.10 Stillhouse Lane, Bedminster, BS3 4EB
Details:
Arrival – tea and cakes: with thanks to Eddie's Coffee Lounge
Welcome and introduction
Mini talk – History: The Bristol Royal Society for the Blind – with memories of B'minster and others
Memory Gathering
Mini talk – Architecture: Designing the centre at Stillhouse Lane – John Field, architect [film]
Artist activity: Film artist Tom Newell introduces and showcases his work
Mini talk – Personal story: Peter Warren, centre user and talking books volunteer
Artist activity: Theatre writer and maker Steph Kempson introduces her work plus live reading of Invisible Palace, her piece inspired by the RNIB centre.
Announcements and close.
Booking is not required for the day, so just pop along. We look forward to seeing you there!