As part of this years Celebrating Age Festival we'd love you to come along and try something new at our special LinkAge Celebration Day at the Broadmead Baptist Church on Thursday 9th October between 11am and 2pm.
There will be a host of fun and exciting activities for you to try including:
Choga – believe it or not is a chair based form of yoga! Commune with your inner self through gentle movement and exercise.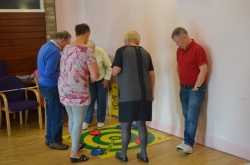 New Age Kurling – kurling without the ice and the cold! Anyone can play this fun and at times highly competitive game.
Ping Pong – have a go at the longest rally compitition! From absolute beginners to the more advanced everyone is welcome.
Line Dancing – get those hips swinging and move in time (or not) to this most sociable of communal dances!
Computers – get your IT together, learn how to shop or pay your bills on-line or stay in contact with friends and relatives.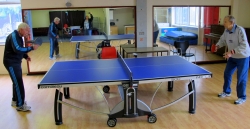 Get Up Stand UP – this inspirational film of the singers and dancers at the Malcolm X Elders Group clear shows how fun and gentle activity can really help improve your health and sense of well-being!
All these activities and more are available on the day and the Lord Mayor has promised to pop in to say hello. There will be tea and coffee and light refreshments available for a small donation.
The entrance to Broadmead Baptist church is on Union Street just up from the Tesco Metro
We look forward to seeing you all there!