LinkAge are proud to present 'Get Up Stand Up' , a heart warming documentary film that demonstrates the transformational power of cultural singing for older people to enhance physical and emotional well being.
Already described by audiences as 'inspirational' since it's launch as part of the Bristol Celebrating Age Festival in late September, the film stars a group of elders from the Malcolm X Centre in Bristol as they talk about life in UK, memories of Jamaica through song and how they wanted to inspire other older people to sing alongside them and get up and dance!
Many older residents from Blaise Court in Lawrence Weston are moved to get to their feet and dance with the MX group, the eldest of whom is 93.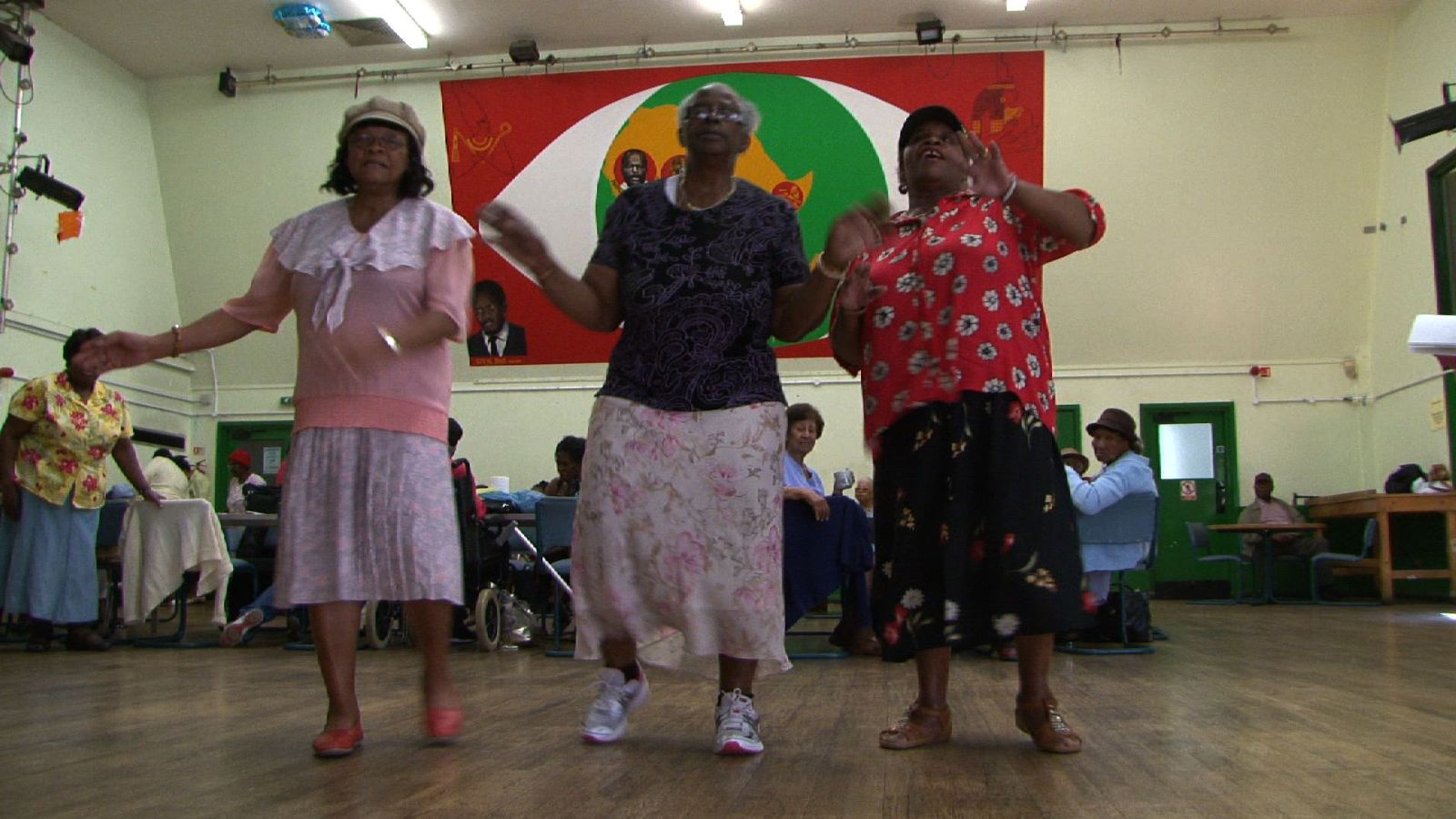 We follow the MX club as they sing and dance at their weekly Golden Oldies sessions and then travel with them to inspire other older people to 'get up stand up'.
LinkAge made the film with Bristol City Council Legacy Commission funding. Shelagh Hetreed (BME Elders Sustainability worker for LinkAge) collaborated with the wonderful Tom Stubbs (Bigger House Films) to work closely with the elders. The results are a delight.
We set out to evidence the importance of the social groups in Bristol which are already offering 'Social Prescribing' to minority communities. These groups are run entirely by volunteers who are elders themselves and who struggle to find the funding for room hire and running costs.
The film is 17 minutes long. There will be educational materials for schools in early 2015.
Shelagh Hetreed November 2014