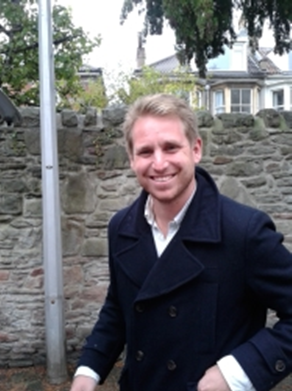 Community Development Worker Raj Lalla attended a conference at the Gloucestershire County Cricket Club this week on living well with dementia and was given a donation that made him feel "bowled over"
Whilst visiting the conference Raj visited the clubs shop to ask about equipment as he is looking into setting up softball cricket. He mentioned to the gentleman that if they did not have what he was looking for could they send him in the right direction.
Chris Munden (pictured here), the Project and Programmes Manager of the club said that they had some stuff in a cupboard and so he would have a look. When Raj asked about the cost he said he was giving it to us free of charge.
"To be a bit corny, I was bowled over".