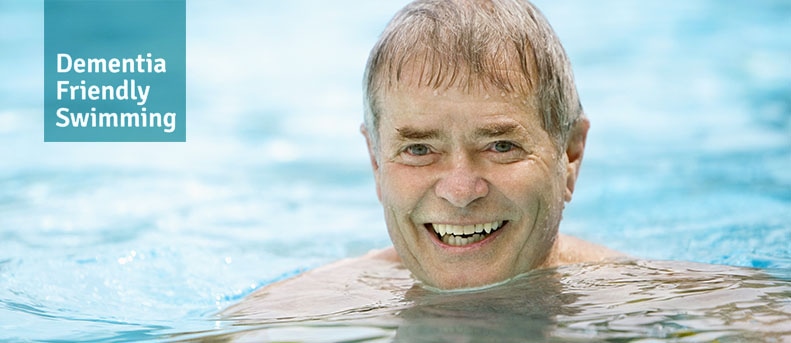 LinkAge has received funding to support Swim England's (SE) dementia friendly swimming project. The nationwide initiative has been developed to enhance the swimming experience of people living with dementia, and their carers. The scheme is available at a range of swimming pools in Bristol.
LinkAge will be working with older people, community groups and local organisations to identify barriers to improve facilities and raise awareness of the dementia friendly swimming sessions.
All of the accessible swimming sessions are in a safe, supportive environment with:
• Staff specially trained by St Monica Trust
• Improved signage
• Larger, unisex changing booths
• Constant temperatures of 27-30 degrees

Why go swimming?
Research shows that swimming is a great all-round exercise that can benefit everyone's physical and mental health. A diagnosis of dementia doesn't mean you have to stop doing activities you enjoy or trying new things.
• Clear your mind and reduce anxiety
• Improve your mood and encourage positive thoughts
• Relax your body
• Low impact, so easy on your joints
• Opportunity to socialise
Carers go free!

Participating swimming pool locations:
• Henbury Leisure Centre
• Horfield Leisure Centre
• Easton Leisure Centre
• Bristol South Swimming Pool
• Jubilee Swimming Pool
• Hengrove Park Leisure Centre

Click here to download the 'Making waves for wellbeing' leaflet. To find out more please call Cheryl Martin, Project Officer on Mob: 07530 564 332/ Tel: 0117 353 3042 or email cherylmartin@linkagewestofengland.org.uk.