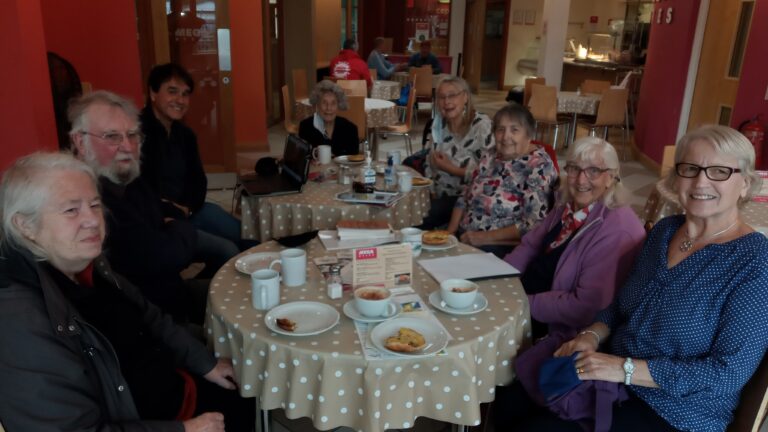 Social café. Many of the people who come regularly are interested in local history but it's really just a chat. We are a very friendly bunch.
You can buy your own refreshments, some people stay for lunch, but you don't have to if you don't want to.
Participants tend to be members of FAB, but they can join up once they are there if they like.
Car park on site.
Meet in the Mega Bytes Cafe.