Weekly Keep-Fit for Men over 50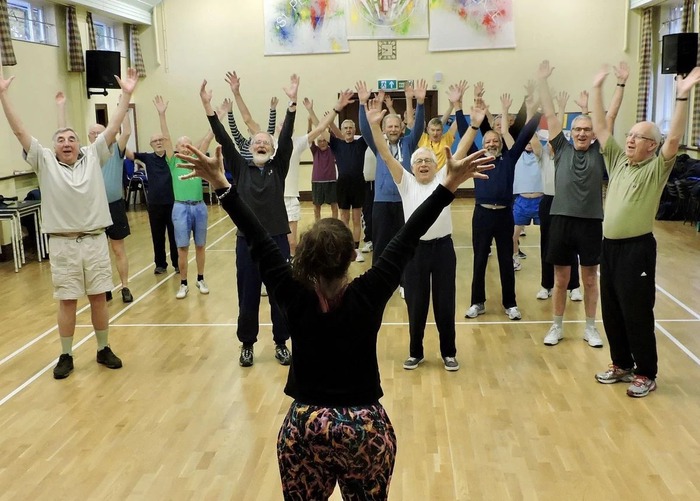 We can all do with … and we all deserve … to keep mentally and physically fit and be the best that we can be!! Look after your Health, Strength, Mobility and Well-being. Meet new friends at a happy place.
We are a "not for profit" Keep Fit exercise group run by volunteers for Men over 50.
We meet weekly on Tuesday mornings between 9:15am to 10:15am at St. Peter's Church Hall – Henleaze. All you really need are your trainers, shorts or track bottoms and either a T-shirt or a polo shirt.
For more information see our website at: https://bit.ly/MASP-Bristol