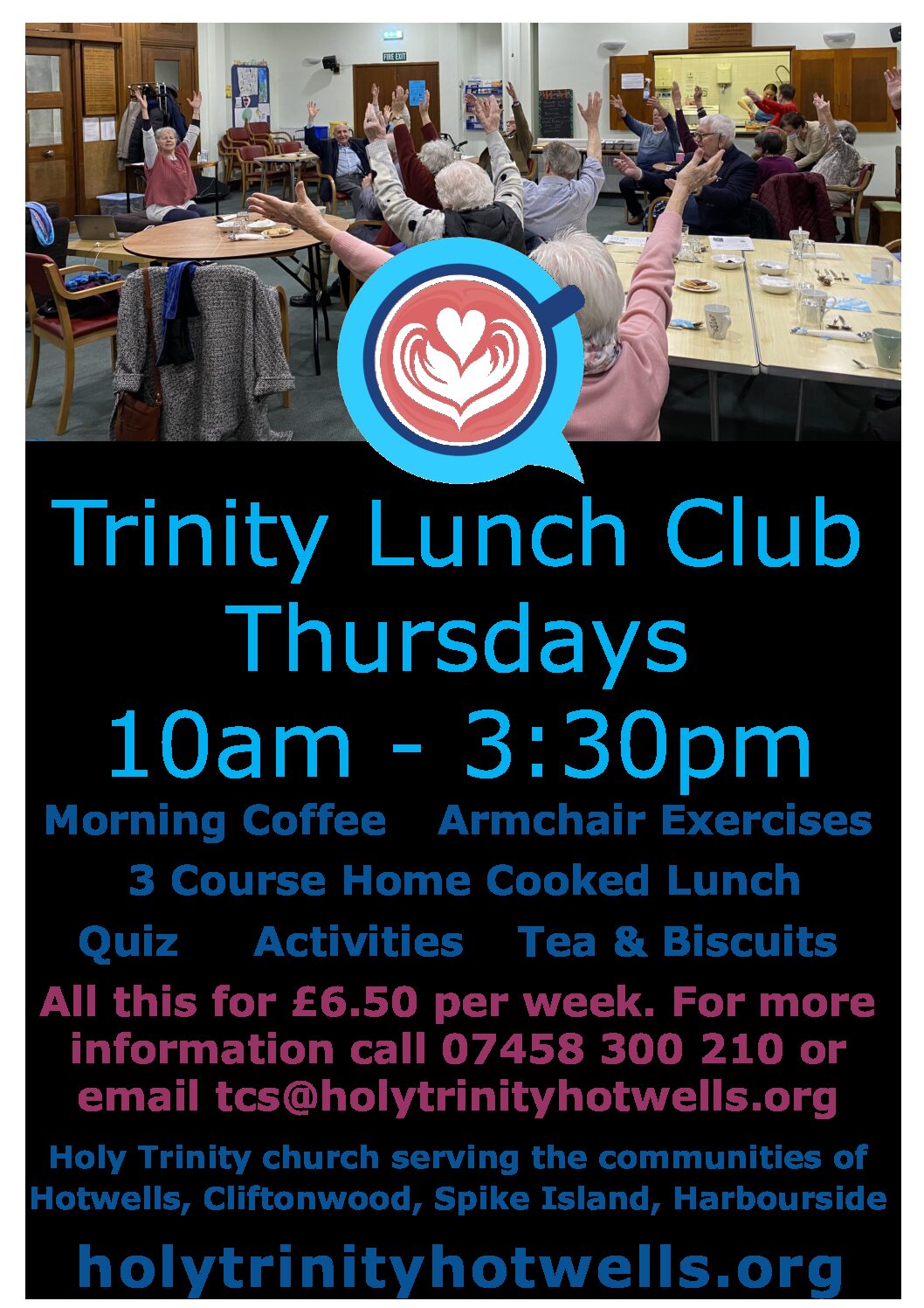 Trinity Lunch Club at Holy Trinity for over 60s of any faith or no faith.
Make connections and enjoy the friendly hospitality in a warm space.
For £6.50 per week, this includes:
Morning coffee and biscuits
3 course home cooked lunch
Tea and cake
+ Armchair exercises, quiz, activities and entertainment every week.
New members always welcome and your first visit is free.
For more information please call 07458 300 210 or email tcs@holytirinityhotwells.org