Roots to Wellbeing at Hartcliffe Millennium Green Park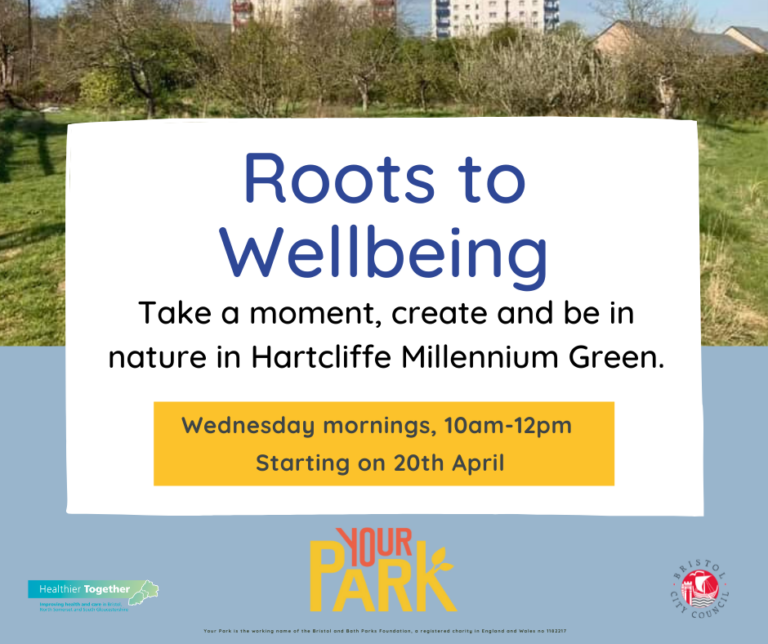 A free six-week seasonal programme of outdoor wellbeing and gardening activities for anybody who is struggling with mental health, feeling lonely, anxious or isolated.
Throughout the sessions, we will take part in some light maintenance and horticultural activities, gentle walks and craft activities to help reduce stress and enjoy the present moment.
This two hours on a Wednesday morning is a time for participants to let go of the worries of daily life and take some time completely for themselves to connect and socialise with others and enjoy nature.
This is a safe and welcoming space for all – we can adjust all activities to suit accessibility needs and requirements.
If you would rather just come along and watch that's absolutely fine too.
We will provide lots of refreshments and we can provide raincoats, transport, and childcare if necessary.
You also do not have to commit to the six weeks – each session is stand alone, although we hope you will want to return!
Please sign up using the link on our website: