Over 60s Ballet, Strength and Co-ordination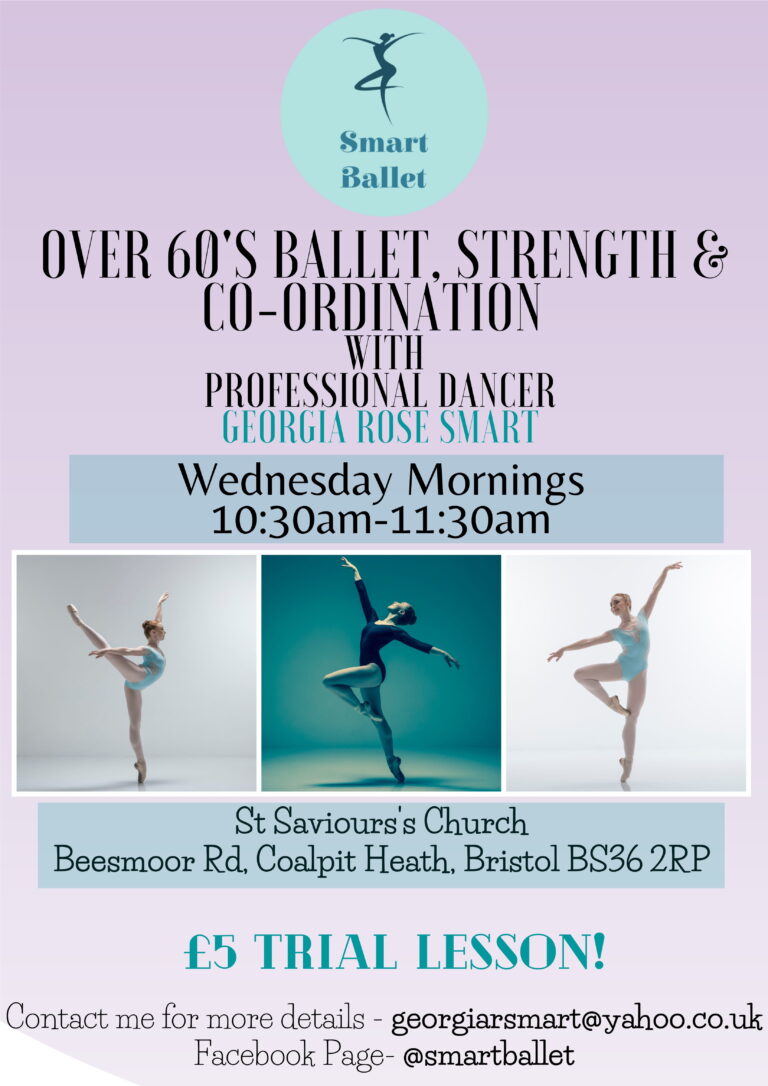 This class is for people who loved to dance when they were younger and want to revisit a gentle calm class that benefits your body.
We will do gentle exercises at the barre- bending and stretching, as well as moving your arms in a fluid way to engage your muscles and build some strength. We will also work on balance!
I play traditional classical music to dance too!
Ballet is great for losing weight, maintaining strong bones, improving posture and muscle strength!
There's also evidence that ballet can improve heart health in older people.
My class will allow you to focus on something new, whilst finding your balance and co-ordination in a fun and social environment!