LGBTQIA+ Online Peer Support Group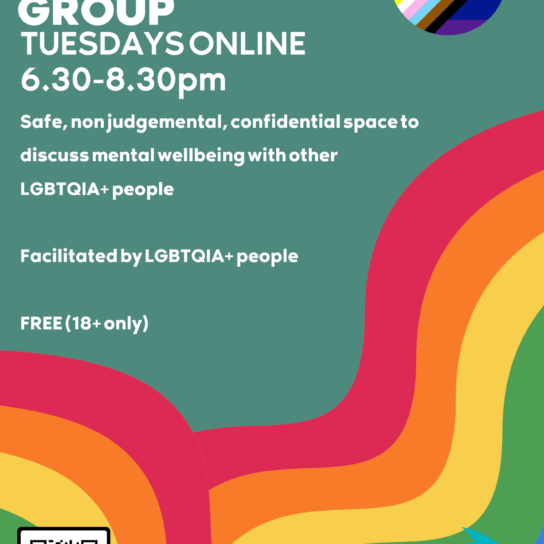 Changes Bristol is a mental health charity.
We run a LGBTQIA+ peer support group every Tuesday evening from 6.30pm – 8:30pm. This event is always held online, it is for anyone who is aged 18 and over and is completely free.
This service is for LGBTQIA+ people or anyone questioning their identity and provides a safe and confidential space to talk about mental health, wellbeing or what ever you are experiencing.
The group is run by LGBTQIA+ people and it is a pleasure to provide this space as we understand how important it is to be able to speak freely amongst people within your community.
If you would like to join the group, please complete the short membership form:  https://webforms.dizions.co.uk/bristol_changes/member.
If you would like more information about us or this service, please take a look here: www.changesbristol.org.uk/support/safespaces