Healing For Wellbeing Drop In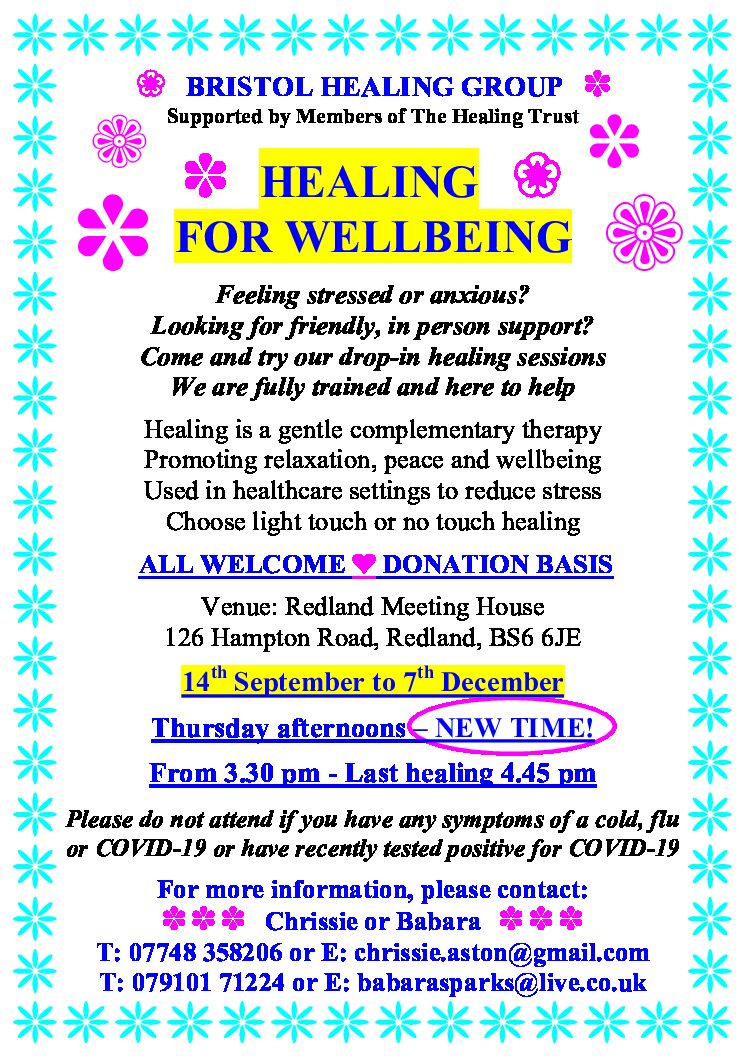 Friendly support for anyone feeling stressed or anxious.
Healing is a gentle complementary therapy that helps to reduce stress and promote relaxation. It's given over clothing, normally using a light touch but can also be given without using touch if preferred.
Healing is used in a variety of healthcare settings for the benefit of patients, carers and nursing staff. Healing can benefit you too. You're welcome to come along and try a healing session once, to attend occasionally or to attend every week.
We look forward to meeting you.