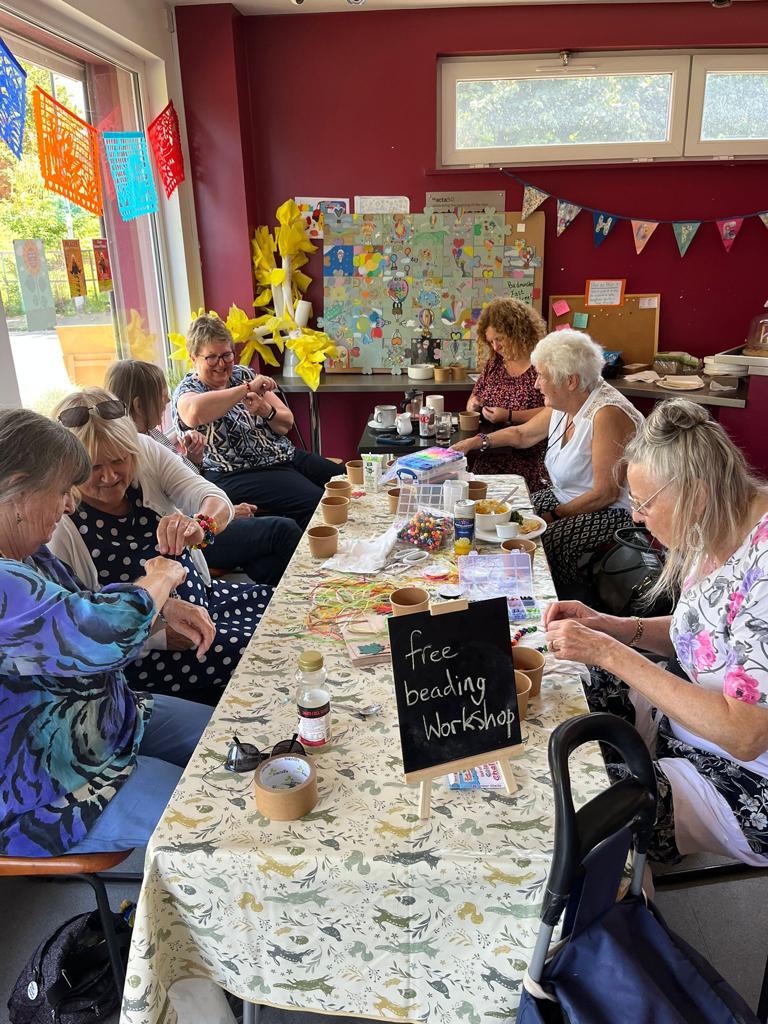 Since summer 2022 our Creative Wellbeing Café has livened up our building on Thursday mornings with affordable and delicious homemade cakes, simple lunches, refreshments and a friendly, welcoming atmosphere provided by our excellent volunteers.
Between 11am and 1pm each week an artist will host a drop-in creative workshop. Get hands on with us! No experience is needed – the artists will guide you on your creative journey.
We have recently introduced free chair dancing/pilates taster sessions lead by Sarah Wilde, starting at 2.30pm each week.
We also have a pay-by-post-it system in place, for those who are feeling the financial pinch – your cake, lunch, tea or coffee may have already been paid for you by a stranger. Just take one of the post-it-notes from our corkboard and take it to the counter.
All are welcome: there are high chairs and toys for very little ones.
Our Creative Wellbeing Café is generously supported by Dandara Living