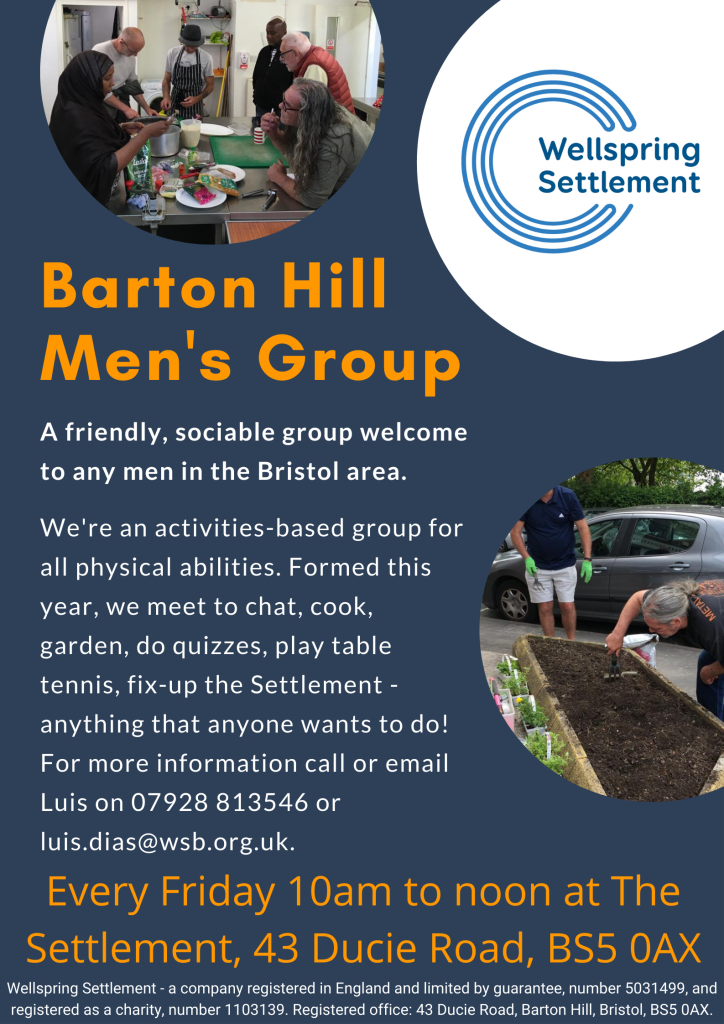 A sociable group open to any men in the Bristol area.
We're an activities-based group for all physical abilities. Formed this year, we meet to chat, cook, garden, do quizzes, play table tennis, fix-up the Settlement – anything that anyone wants to do!
For more information call, text or email Luis on 0792 881 3546 or luis.dias@wsb.org.uk.