Art Together – Art therapy group for people living with dementia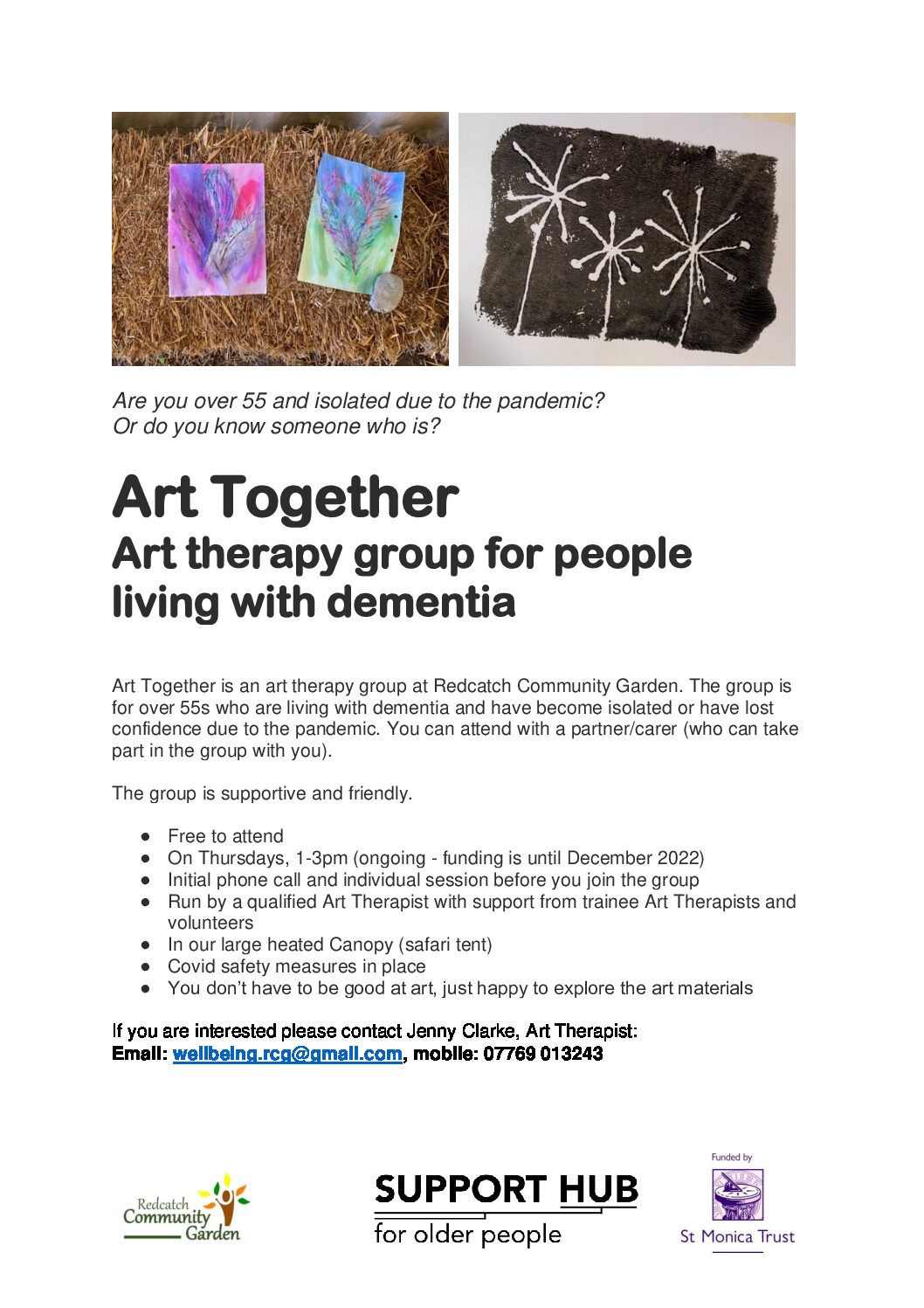 Art Together is a small art therapy group for over 55s who are living with dementia and have become isolated or have lost confidence due to the pandemic.
You can attend with a partner/carer (who can take part in the group with you).
The group will be supportive and friendly and is free to attend.
● On Thursdays, 1-3pm (ongoing – funding is until December 2022)
● Initial phone call and individual session before you join the group
● Run by a qualified Art Therapist with support from trainee Art Therapists and volunteers
● In our large heated Canopy (safari tent)
● Covid safety measures in place
● You don't have to be good at art, just happy to explore the
art materials