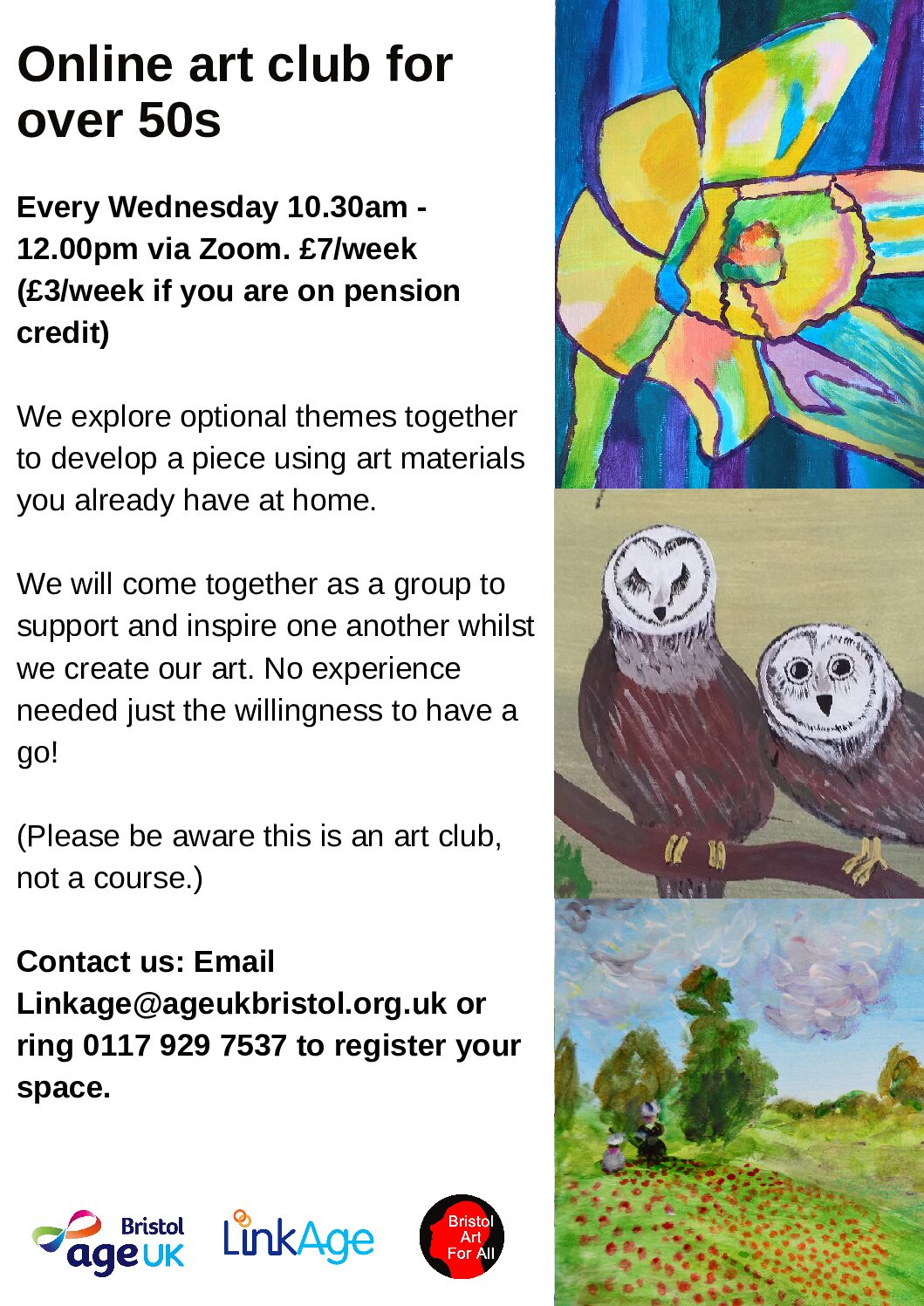 Our art club is an informal online group that meets every week on Zoom to create art together. The group provides a space to talk about your art with others and to create a new piece and share with members of the group.
As a group we agree on a theme to work with for two weeks. For example portraits, still life, landscapes, the view out of our window, the circus and new beginnings. Our facilitator Amy makes a Pinterest board of images around that theme for inspiration. The link to this board is sent out each week with the joining information. The themes are optional as it is completely up to you what you decide to create and how. We also have our own Pinterest board so we can share what we are making. Members email images of their work to Amy who puts them on this board.
To take part, you will need:
Your own art equipment. This could be anything from a simple pencil and paper, to acrylics and watercolours.
An internet connection and a Zoom account (if you need support we can help you get set up the first time).
An eagerness to have a go.
Please be aware, this is not an art course where teaching will be provided. We are primarily a social group and space to share and talk about art.
https://www.ageuk.org.uk/bristol/our-services/linkage/art-club-on-zoom/