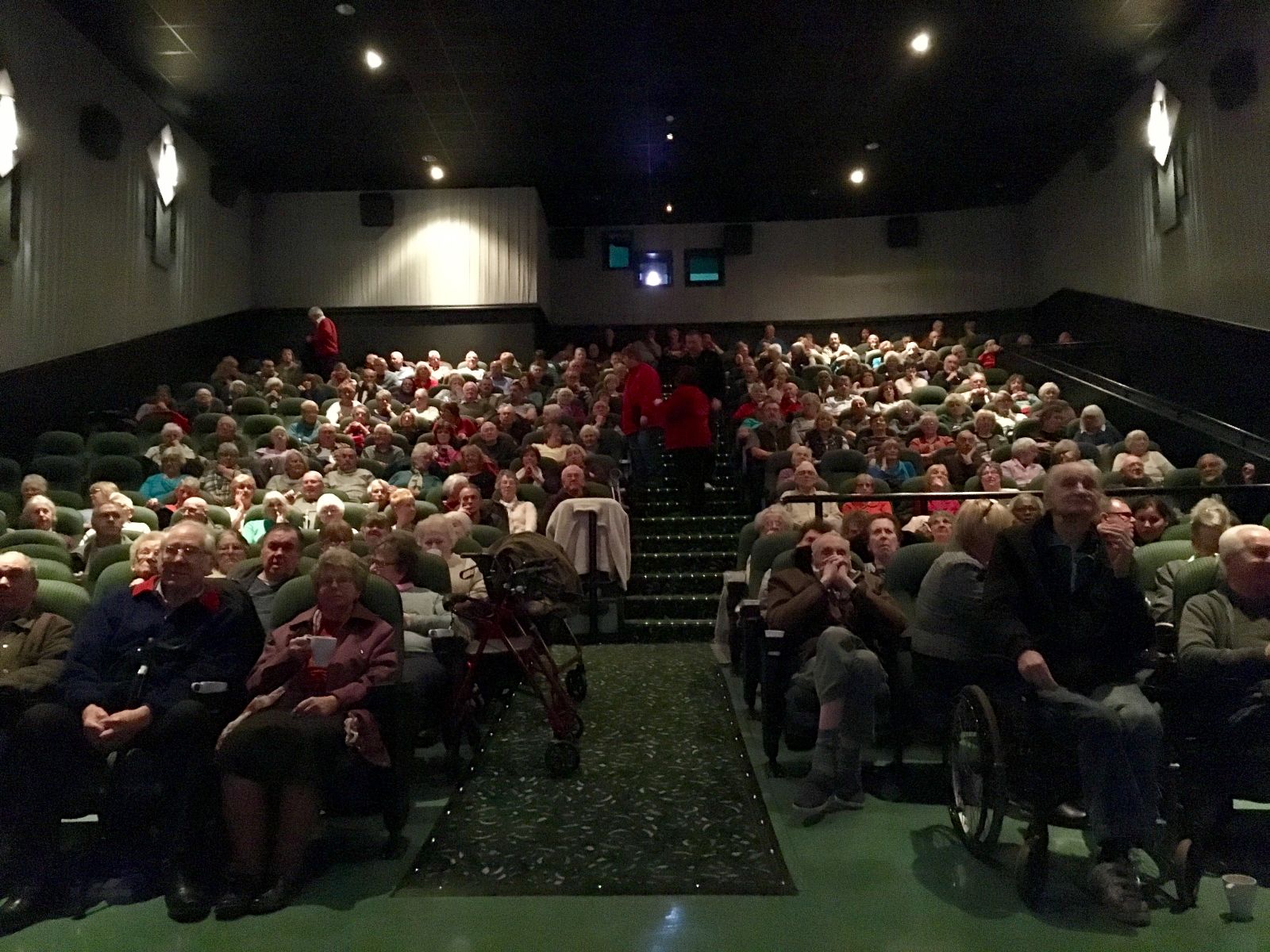 Earlier this year, LinkAge were contacted by the local Bedminster and Knowle Wilkinson's Branch, who had fundraised to run a free Dad's Army cinema trip for 262 local older people.
LinkAge participants and older people from local partner organisations Bristol Charities, St Monica Trust in Bedminster and Sandford, Hartcliffe Health and Environmental Action Group and Bristol and Anchor Almshouse, were invited and managed to book all 262 available tickets in record time.
On the day, the latest installment of Dad's Army didn't disappoint, with laughter filling the cinema throughout and phrases such as 'you just sneaked her a sausage' going down a treat with the audience. Cineworld made sure that all were made to feel welcome upon arrival, providing free refreshments to accompany the film.
LinkAge participant Andy said, "It was brilliant to see so many of us 'older generation' enjoying an afternoon out."
LinkAge participants Dennis and Janet said, "Den and I are great Dad's Army fans and we were not dissapointed. A brilliant film and we were made to feel very welcome by Cineworld and the tea and biscuits went down a treat. So many thanks to all concerned."
Simon Dicken, Manager of Wilkinsons in Bedminster and Knowle said, "Wilkinsons were pleased to be able to help the older people in the community and to see so many people, many of whom find it hard to get out, in one place enjoying each others company, was heart warming."
LinkAge would like to thank the Bedminster and Knowle Wilkinson's branch for fundraising for this day and Cineworld for supporting to make it the success that it was.