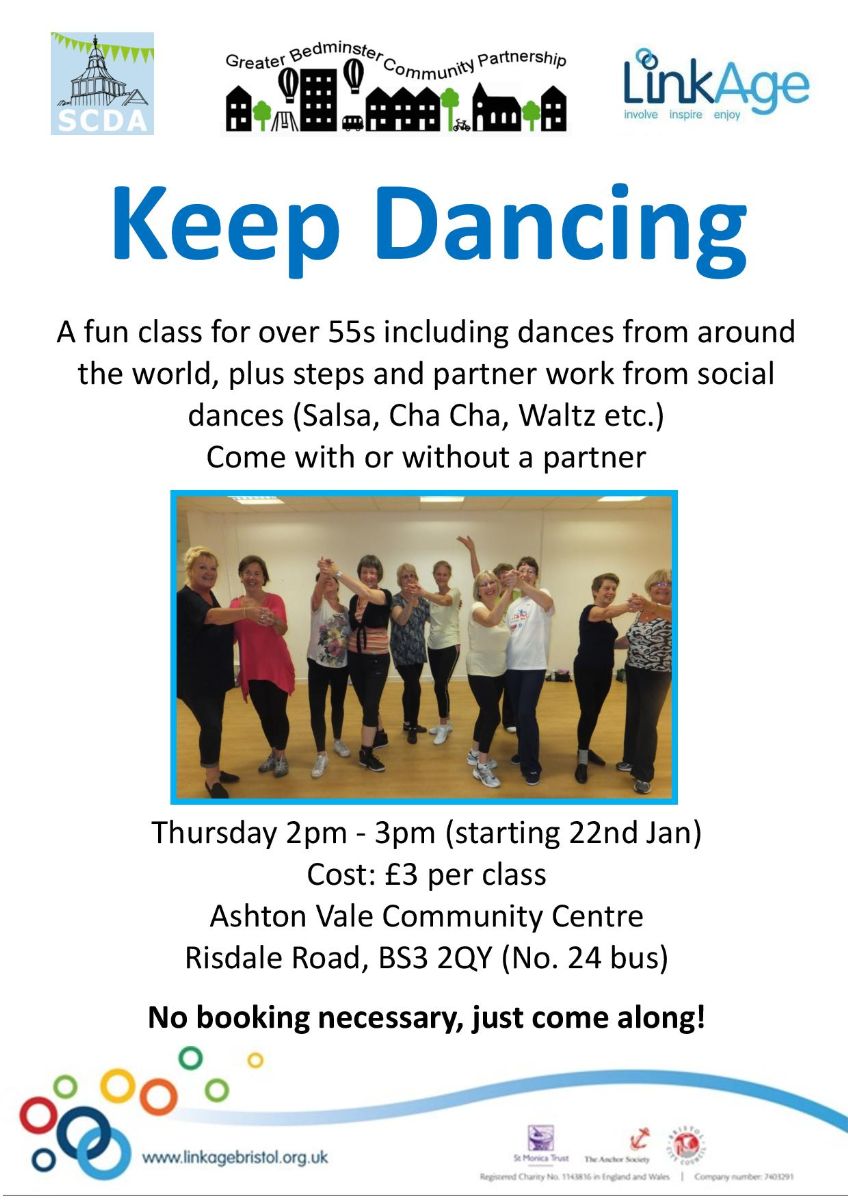 The 'Keep Dancing' class has been moved to a Thursday and will run at the same time as before, 2pm – 3pm.
It is a fun class for over 55s including dances from around the world, plus steps and partner work from social dances including Salsa, Cha Cha and Waltz. The class is open to those coming with or without a partner and caters for those at all experience levels. It costs £3 per session and there is no need to book. The class will run until the end of March and, depending on the level of interest, may continue past this date.
Ashton Community Centre can be reached by the no. 24 bus, alighting at Risdale Road. It is a short flat walk to the community centre from the bus stop.
For more information call 0117 305 2365.
Get on your dancing shoes and we will see you there!