Say NO to Lonelines
Support LinkAge to connect people to communities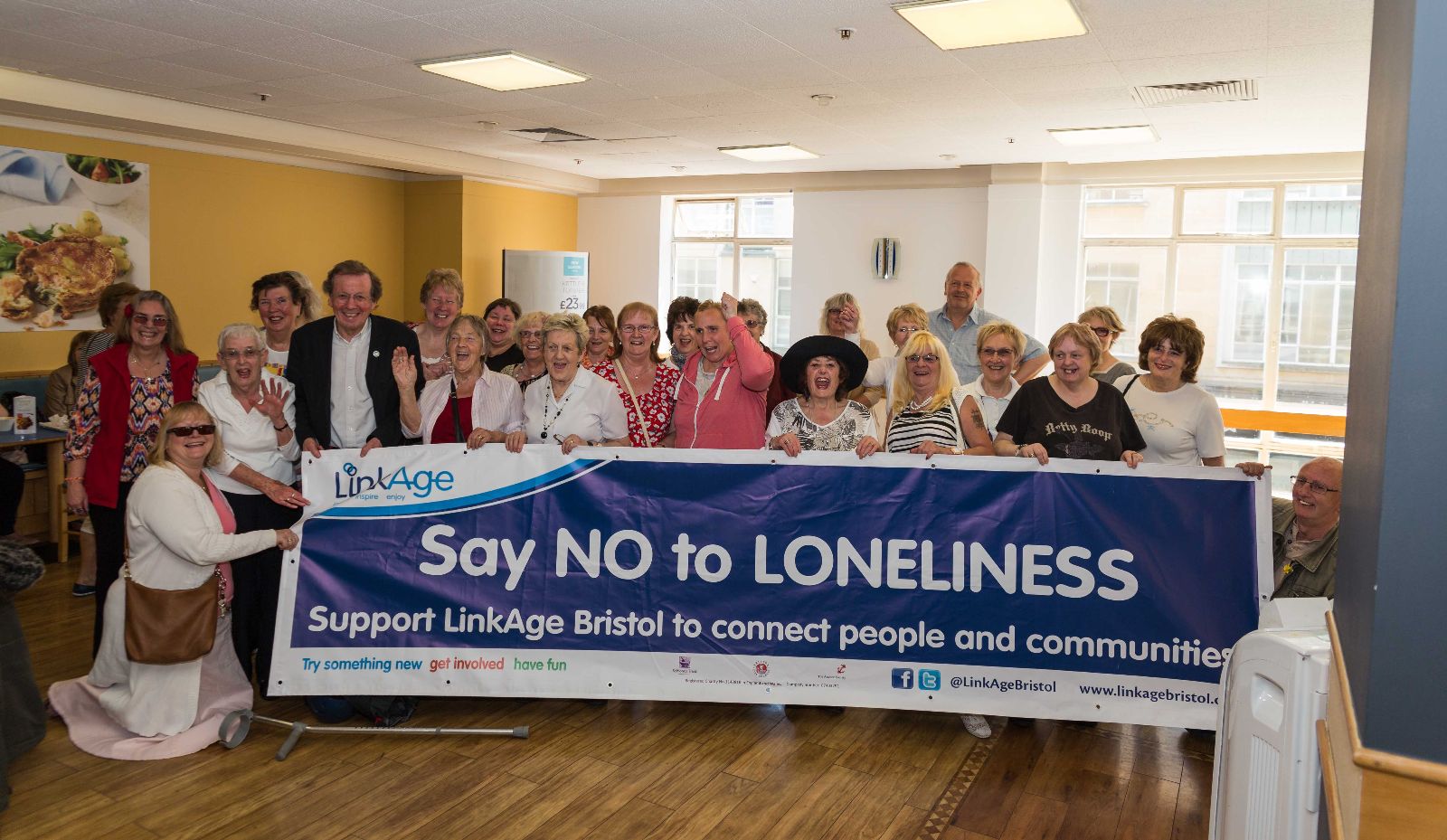 On Saturday we launched our 'Say NO to Loneliness' fundraising campaign with a Line Dancing flash mob in the Broadmead shopping quarter in central Bristol.
This was no ordinary line dance. Celebrating 60 years of the Eurovision Song Contest, 60 LinkAge dancers, all aged 60 and over, danced to the UK entry, Electro Velvet's – Still in Love with You. We didn't do so well in the real contest on Saturday night but check out the fancy moves below: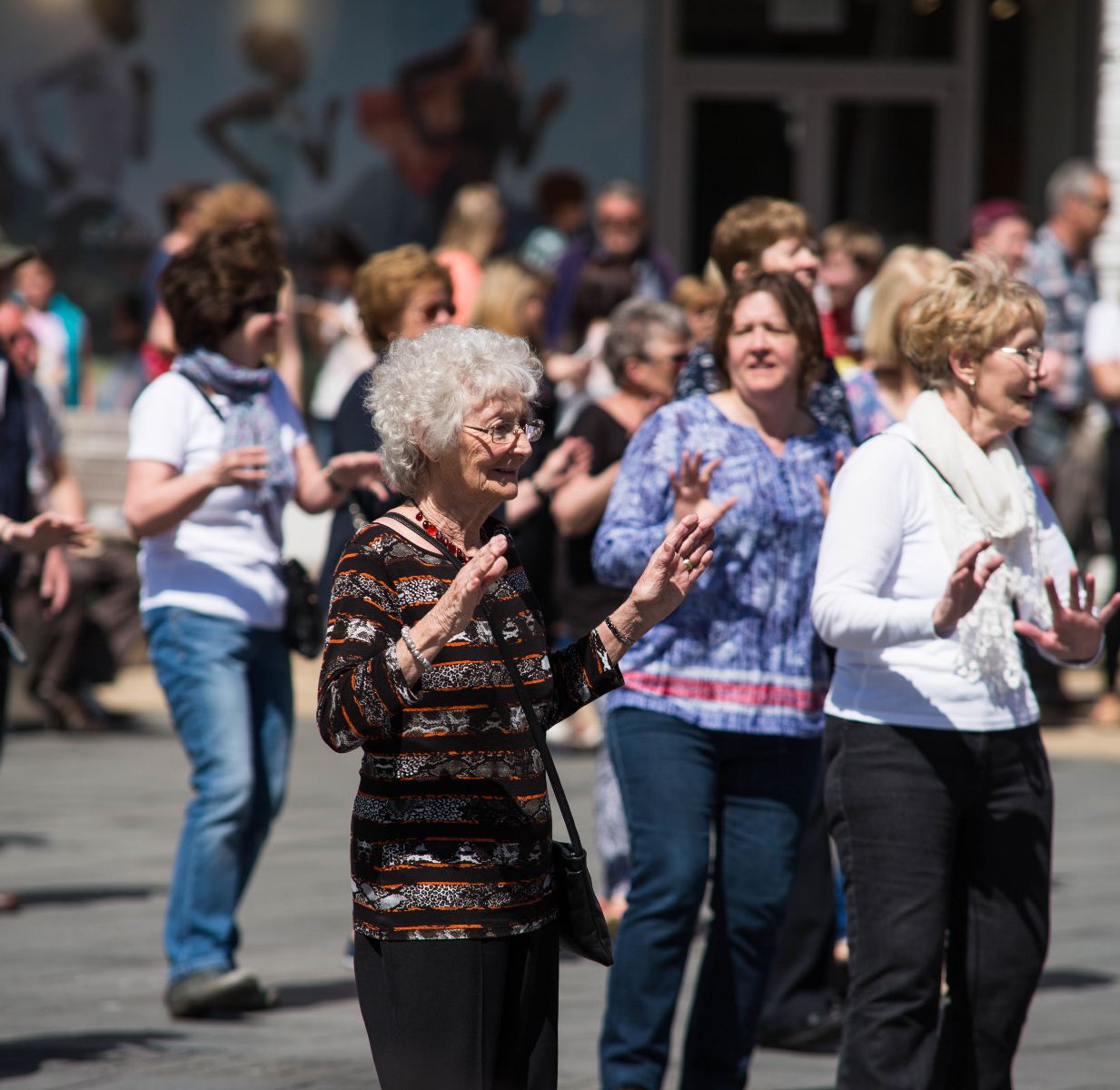 These wonderful dancers came together to show that getting older doesn't have to mean putting your feet up. At LinkAge we know that older people have a huge amount to contribute to their local community and this fantastic event shows that getting out and about, meeting new people and getting involved can be great fun.
Behind the fun is a serious message. Loneliness can have a devastating impact on the lives of older people. The effects of loneliness include depression, anxiety, and have been linked with heart disease and dementia. There are around 11,000 lonely older people in Bristol and LinkAge has been working tirelessly across the city for nearly 10 years to combat the situation.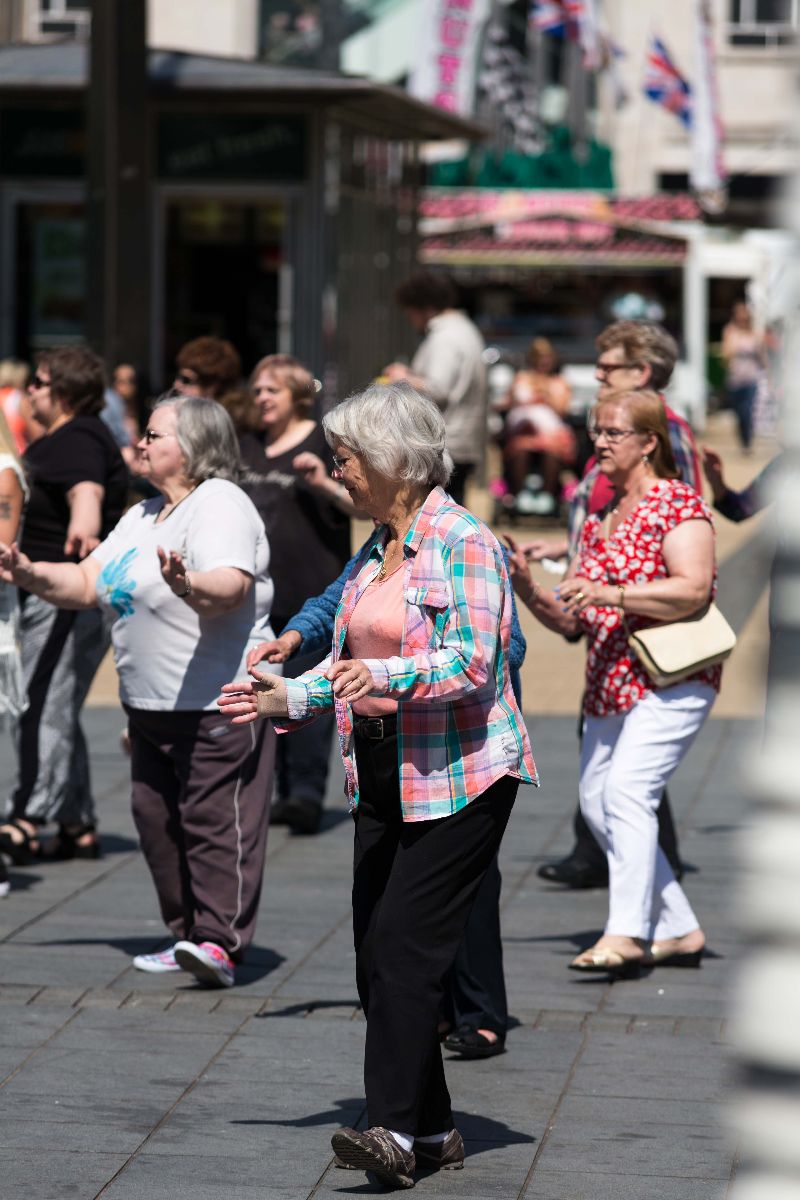 By supporting LinkAge through a regular donation you will help us to:
· Befriend more lonely older people
· Set up and provide inspiring social and physical activities for older people
· Support older people to connect with their community
We want to say a big thank you to all our fabulous dancers and in particular Christine who led the troop. We'd also like to thank Mayor George Fergurson who came especially to take part and endorse the campaign.
"Almost 5 million older people say that the television is their main form of company."
"Lacking social connections is as damaging to our health as smoking 15 cigarettes a day" (Holt-Lunstad, 2010).
"Over half (51%) of all people aged 75 and over live alone" (ONS, 2010).
How people can donate
By text: Text LINK08 £2 / £5 / £10 to 70070 eg LINK08 £5
On our website – give a single or regular donation. www.linkagebristol.org.uk/donate
Send a cheque made payable to: LinkAge West of England and post to LinkAge, The Create Centre, Smeaton Road, Bristol, BS1 6NX.