The Macmillan Prevention and Re-enablement Project can support you into a range of creative, social and physical activities and events.
Regular activities:
The Macmillan project has teamed up with Activity Providers across Bristol to offer people who have been affected by cancer, the opportunity to access five activity sessions for free.
The Macmillan 'Taster Tokens' can be used at activities marked with an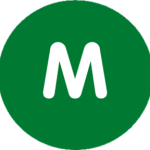 on our website and associated activity brochures. Activities involved in this scheme include:
Art
Dance
Film Club
French
Qi Gong
New Age Kurling
Singing
Skittles
Tai Chi
Walking
Walking Rugby
Yoga
Zumba Gold
To get your free Taster Tokens call the Macmillan team on 0117 353 3042.
Wellbeing Days:
"A wonderful 100% day of love, care, help and kindness".
The Macmillan projects Wellbeing Days aim to showcase the variety of activities and services that are available to people affected by cancer. The days offer people an opportunity to try new activities, find out information from local organisations/services, hear from speakers, enjoy a healthy free lunch and meet new people.
A Wellbeing Day for people living in Central & East Bristol is taking place on Tuesday 23rd October 2018, so to find out more and to book your place please call the Macmillan team on 0117 353 3042.