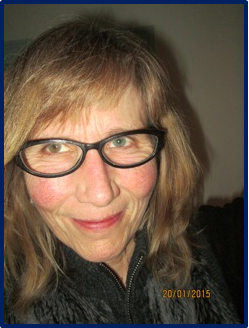 Hello, I'm the new Cinema Club volunteer taking over from Mike, who's clearly been doing a great job.
I had some free time on Monday afternoons and wanted to get involved with something creative and social, so the Southbank Cinema Club seemed like the perfect opportunity, as I love film.
So far I have enjoyed each Cinema Club afternoon immensely – (6 so far) – it's been great to meet the Cinema Club Members and start to get to know people a bit.
The projector has behaved itself and the 24 chair cinema with its velvet curtains is a lovely space, and it's a treat to see the films on a proper screen. At the moment it's not too warm so bring your extra layers!
We had a really interesting and varied programme for February, chosen entirely by Members. From classic musical and romance, to psychological drama, biography and a western. This is a lovely, friendly, warm and lively group.
Come along on a Monday from 2:30pm, have a cup of tea or coffee, meet great people, (or not – plenty of room to sit and reflect too), and relax with a movie. All for only £2. What could be better for beating the Winter Blues? I only wish we had more time afterwards to discuss the films.
We look forward very much to seeing you at Cinema Club.
Hatty.