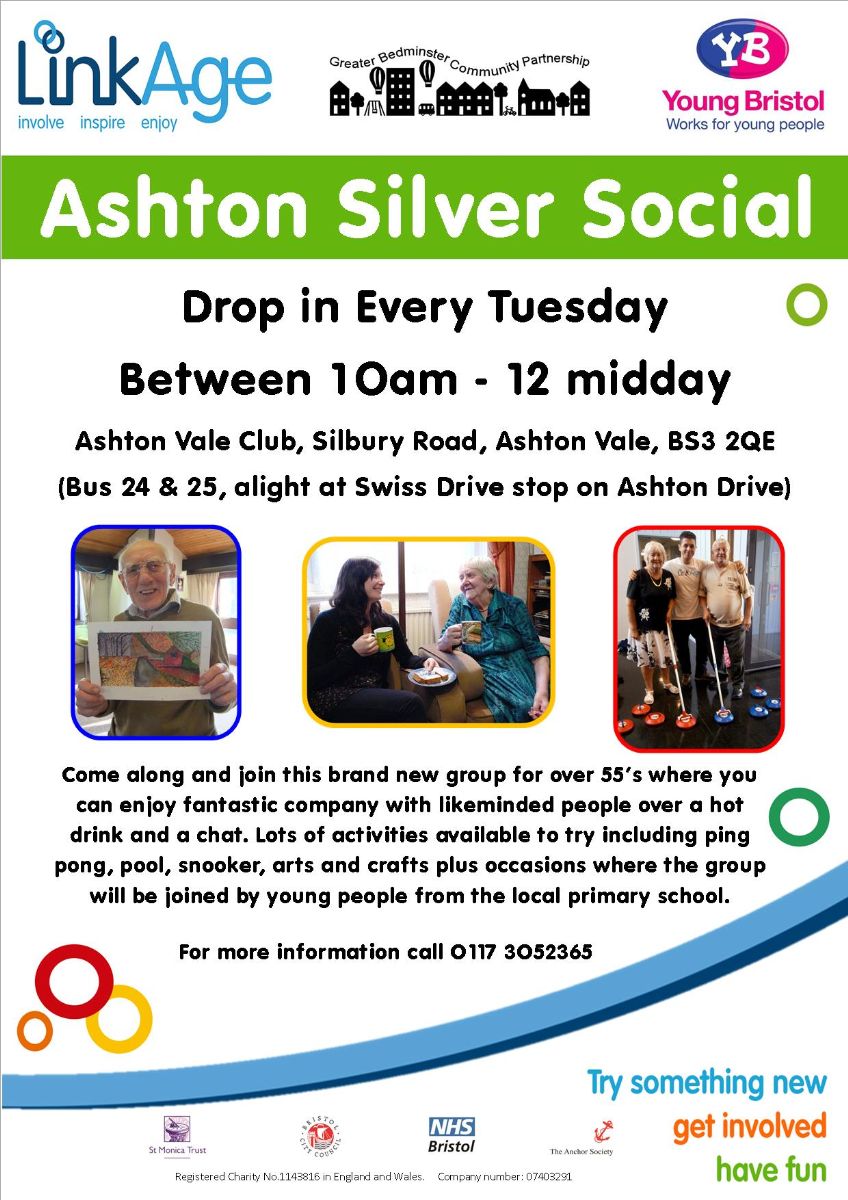 At the group you can enjoy fantastic company with likeminded people over a hot drink and a chat. There are also lots of games and activities available to try including board games, ping pong and pool plus occasions where the group will be joined by young people from the local primary school. The sessions are on a drop in basis (no need to arrive at 10am on the dot!) and anyone over 55 is welcome to attend.
The idea was born as a result of several realisations. Firstly that there is a large population of older people in Ashton Vale; Secondly as a result of older people highlighting that there are a lack of local events catering for these residents; and thirdly through LinkAge and Young Bristol's shared aims of working with local communities to enrich lives through offering a choice of positive opportunities and experiences. Despite each organisation focusing on age ranges at different ends of the spectrum, such shared aims can be wed in the form of intergenerational events that offer such opportunities and experiences, contributing to improving community cohesion and empathy between the generations.
Ashton Vale Youth Club is located on Silbury Road (off Ashton Drive), Ashton Vale, BS3 2QE.
The no. 24 & 25 bus routes go down Ashton Drive. Alight at the Swiss Drive stop (Westbound on Ashton Drive), take the first right up Silbury Road and the Youth Club is a five minute walk up on the right.
For more information please call LinkAge on 0117 305 2365.