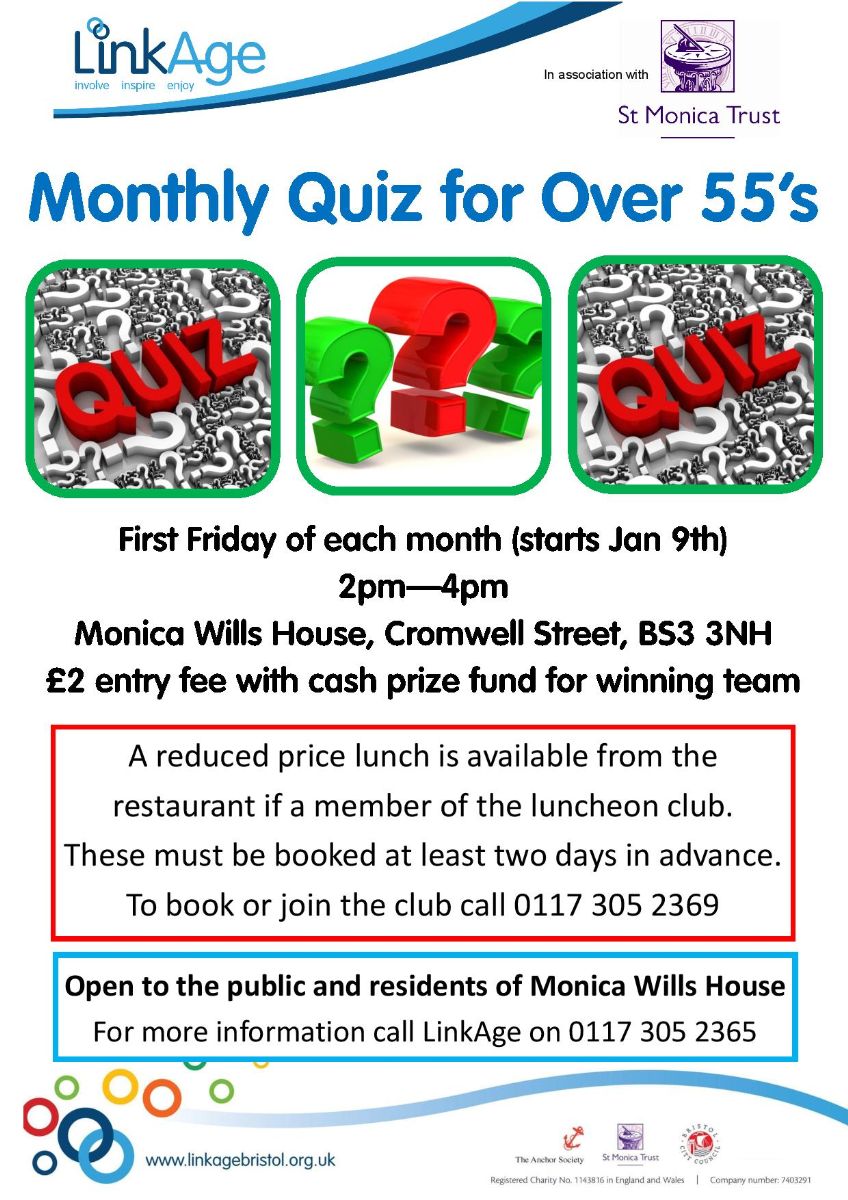 The Bedminster quiz has now moved to Monica Wills House from its previous home at the Hen and Chicken pub. It takes place on the first Friday of the month and follows the same format as before. The quiz is open to members of the public as well as Monica Wills House residents and the £2 entry per person goes into the prize fund for the winning team.
Those wanting to make the quiz into a full afternoon out can come and dine at the Monica Wills House restaurant beforehand between 12-1pm. A reduced price lunch is available from the restaurant if you are a member of the lunch club. This club can be joined at the restaurant and costs £6 per year. Lunch must be booked at least two days in advance. Bookings can be made by calling – 0117 305 2369.
Monica Wills House is located off West Street behind the small Tesco's local. The address is Monica Wills House, Cromwell Street, Bedminster, BS3 3NH. The next quiz takes place on Friday 6th February.
Get swatting up on your Trivial Pursuit questions and we will see you there!