The Southville Centre café, on Beauley Road hosts a weekly lunch club for the over 55s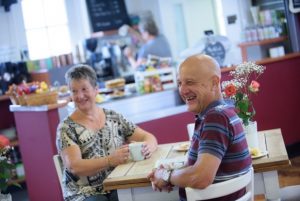 For £4.85 every Thursday 12.30-1.30pm people can enjoy a delicious bowl of soup or quiche or a filled jacket potato followed by homemade cake and receive a free hot drink to go with their meal.
Launch of new Volunteering Platform that matches local people with opportunities
BS3 Community is launching a new Volunteer Makers feature on its website in March. The platform will match people that can spare a minute or two, give an hour or so, offer regular help or donate a day to make a difference and so can help organisations to find the right people to support local projects.
Once the page is live, organisations and individuals can register their interest via this link http://bs3community.volunteermakers.org/ or for more info please contact BS3 Community volunteer coordinator Kate.Kings@bs3community.org.uk.
Social club for older people has spaces available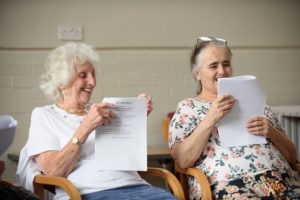 The Monday Club is welcoming new members. The group run by BS3 Community at the Southville Centre on Beauley Road every Monday 10am-4pm and is a social club for older people. Guests can enjoy lunch, entertainment, craft, trips, talks. Various options at different pricing levels are available. For more info email Barbara.crowther@bs3community.org.uk or ring 0117 9231039
BS3 Community is a Member of LinkAge Network.