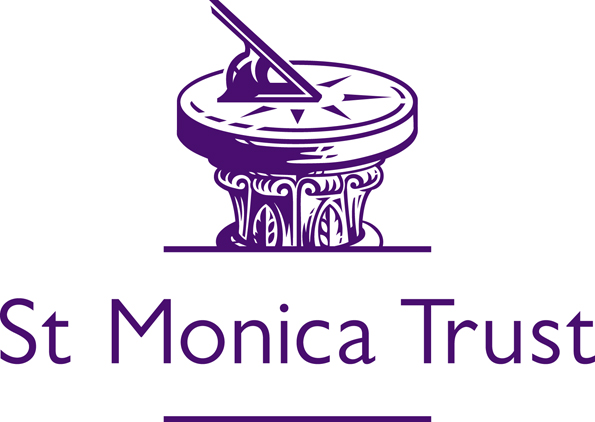 Loneliness can affect all of us at some part of our lives, young or old. The older we get the higher the risk of becoming lonely and isolated, as family members move away, loved ones and friends pass away, health and mobility may deteriorate, or lack of money might make it harder to get out and about. People feel lonely for all sorts of reasons and there is no single solution.
St Monica Trust's Befriending Scheme is however working to combat this increasing issue, by matching volunteers with older people who live in their community (BS3 and BS14), to provide regular companionship on a weekly or fortnightly basis. Volunteers are matched with older people based on common interests and hobbies.
Volunteering can really make a difference not only to the older person's life, giving them something to look forward to every week, but also to the volunteers. Hear this from someone whose been volunteering with St Monica Trust's Befriending Scheme for over 4 years.

Katie's Story!

Early in 2013 I started to think about doing some community volunteering work. I was inspired by my Mum's values around volunteering commitments and felt the time was right for me. My youngest child was settled into primary school and my part-time job allowed a little free time. There were many volunteering opportunities to choose from but I was drawn to helping older people as I feel they are often neglected by society. I feel passionately about loneliness and isolation so St Monica Trust was the perfect fit.
After joining St Monica Trust's Community Befriending Scheme and being assessed I was matched with Gill. I first met Gill in October 2013. Although I was nervous to start with we soon found our feet and became comfortable talking to each other. We enjoy some of the same TV and films and we both enjoy talking about our families and sharing photos. I learnt alot about Gill's life, all of which was fascinating, and we built a relationship of trust. I certainly got the jackpot when I met Gill.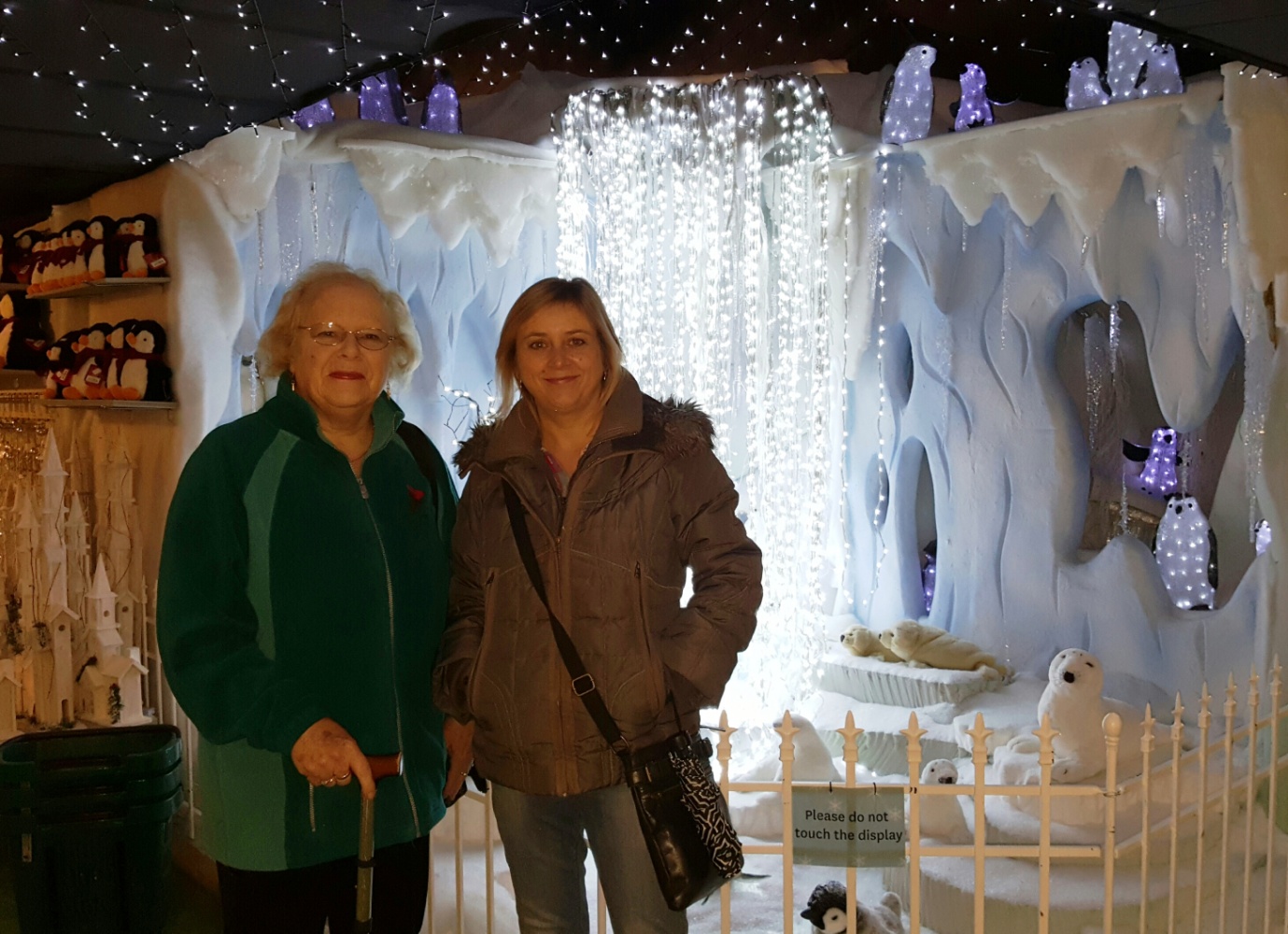 Our friendship is mutually beneficial. Gill looks forward to getting out of the house, something she can't do on her own. We enjoy popping to the local shops and cafe for a cuppa. And for me I get a chance to put the brakes on my otherwise manic lifestyle (husband, 3 kids, dog, cat and job as a manager in a Bank), helping me to reflect on the past week and just stop for an hour. It also helps me to put things in perspective and I've become a better all round listener.
Each year my employer allows staff to take one day off to volunteer in the community. I've always wanted to spend longer with Gill and this gave me the chance. So I took my volunteer day in November and spent it with Gill. We visited a garden centre with shop, cafe and amazing Christmas displays (photo below). We then had a lovely lunch at the Lodekka followed by a trip to the cinema to watch a film of Gill's choice. We had a lovely time.
I can't imagine my life without Gill in it – long may it continue.
If you feel inspired and would like to find out more about St Monica Trust's Befriending Scheme, then please contact Karen Bennett, Community Befriending Officer on 0117 305 2365 or email Karen.bennett@stmonicatrust.org.uk