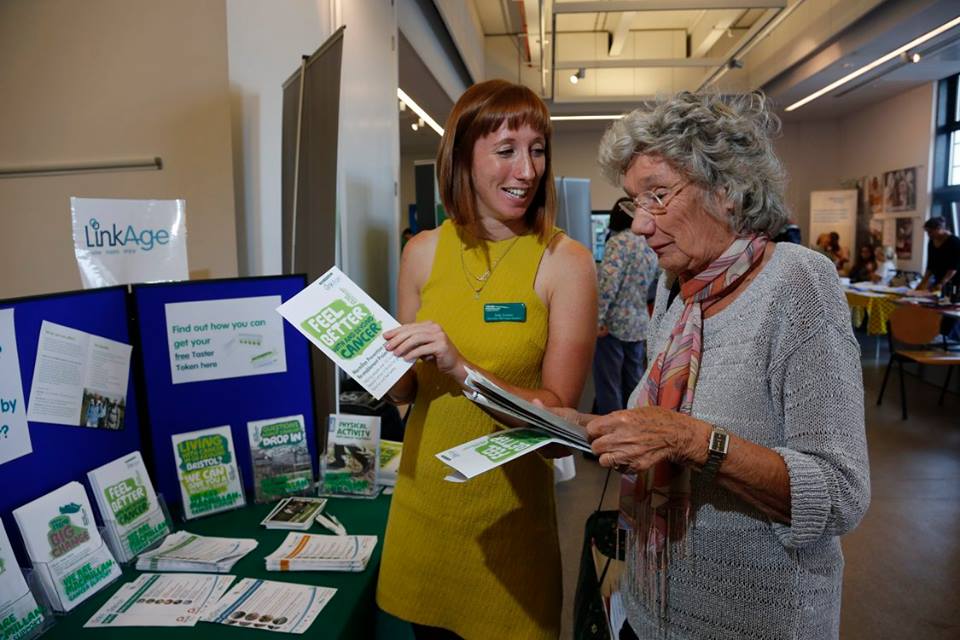 Are you confident talking with new people?
Do you have experience of LinkAge activities that you'd be happy to share with others?
Would you be willing to represent us at events across the city, promoting the benefits of getting involved in activities?
We are looking for enthusiastic volunteers, who will help us to ensure that people affected by cancer are welcomed and well informed about what's available at LinkAge.
To find out more or to register your interest, please call the Macmillan Prevention and Re-enablement team on 0117 353 3042.
We are also looking for Wellbeing Event Volunteers, Outreach Event Volunteers and Advisory Group Members. Get in touch to find out more!