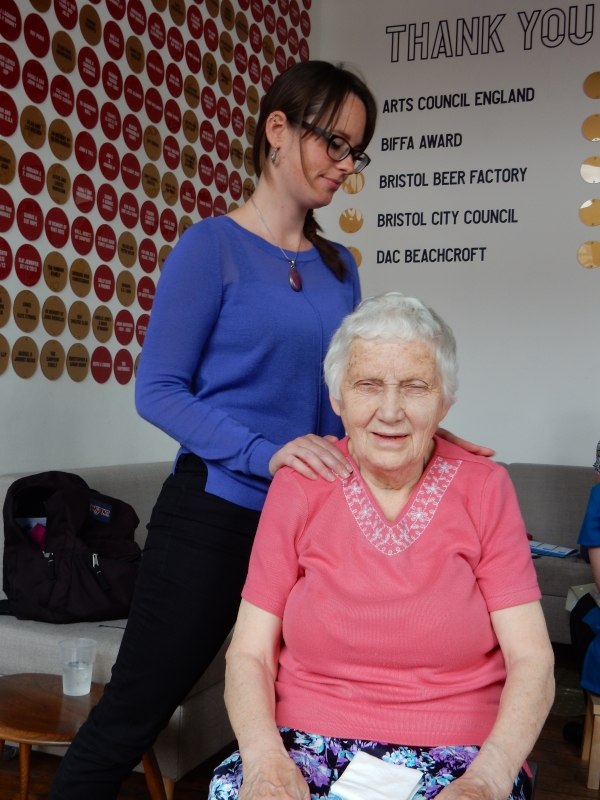 Thanks to a grant from Liverpool Victoria, St Monica Trust are very excited to bring those over 55 in Bristol a new type of event that is going to focus on health and wellbeing. The event will have three elements that will combine to create a fun, social and, most importantly, wellbeing boosting afternoon for over 55s.
These are:
• a combination of therapists (massage, chiropodist etc.) charging affordable rates
• a social space serving refreshments and cake (surely cake is good for ones wellbeing!)
• group 'wellbeing focussed' activities that will be open to everyone

The event will be free to attend and therapists will charge people directly at the event for massages etc. These will be around £5 for a 15 minute session. We will not take bookings in advance, with people booking slots on arrival.
The group activities for the first event will be run by Paul and Monika from Twin Wave CIC, a community music and sound therapy organisation. They will be doing music based sessions including DIY music and craft sessions, celebrating songs old & new and sound mindfulness using gongs and singing bowls.
With everything on offer we want people to feel like they can attend and engage in a pick and mix variety of wellbeing activities, in a calm and relaxing environment.
The Health and Wellbeing Cafe will take place on Thursday 12th October, 1-5pm @ The Southbank Club, Dean Lane, BS3 1DB.
For more information please call St Monica Trust on 0117 305 2365.
St Monica Trust is part of the LinkAge Network.