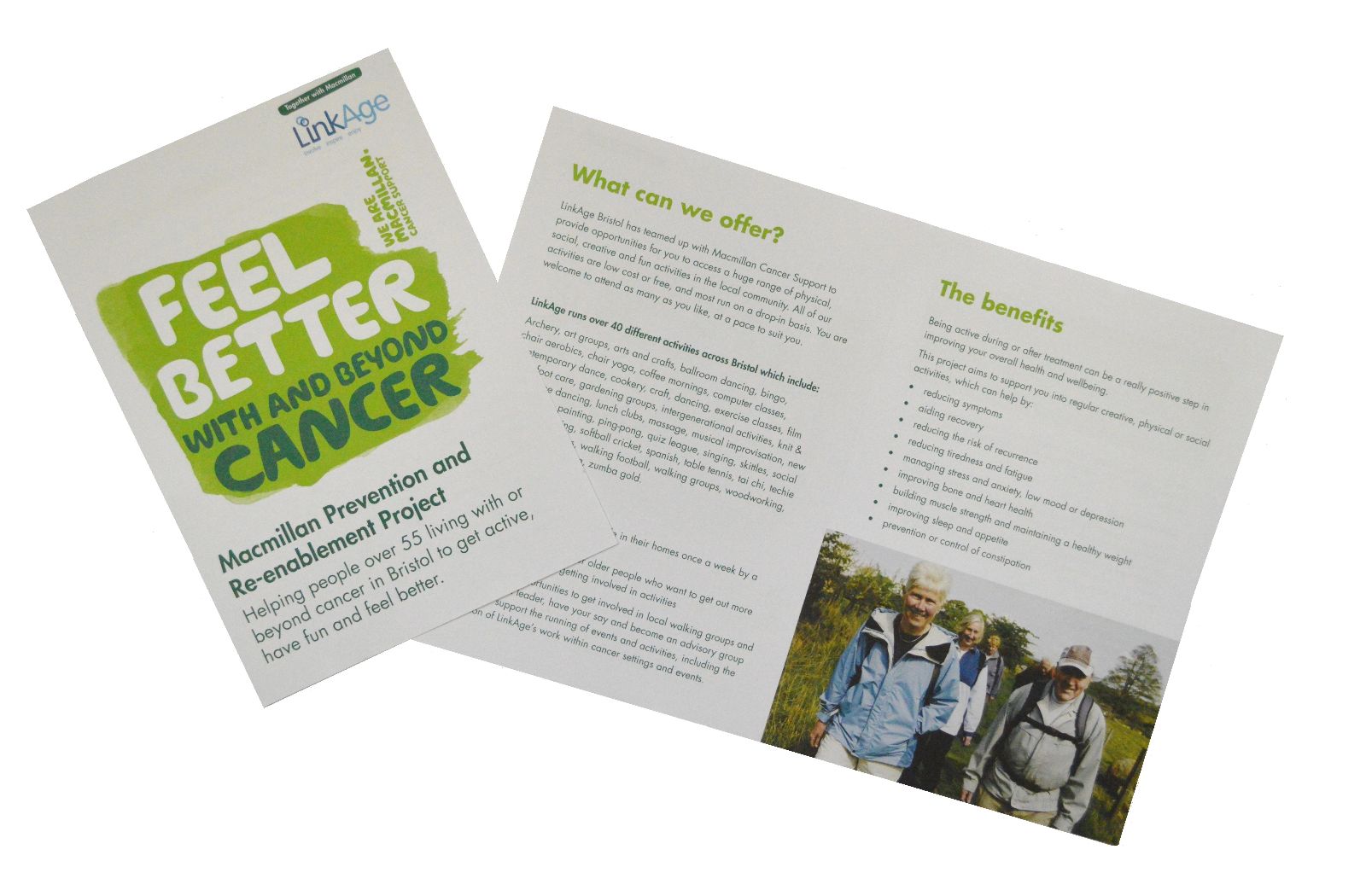 We are pleased to announce our new leaflet 'Feel Better With and Beyond Cancer', as part of our Macmillan Prevention and Re-enablement Project.

With information on what we can offer, the benefits of activities and how you can get involved with the project, it will help those affected by cancer in Bristol to begin their journey to get active, have fun and feel better.

For a copy of our new leaflet contact Sally Crocker on macmillansupport@linkagewestofengland.org.uk or 0117 353 3042.