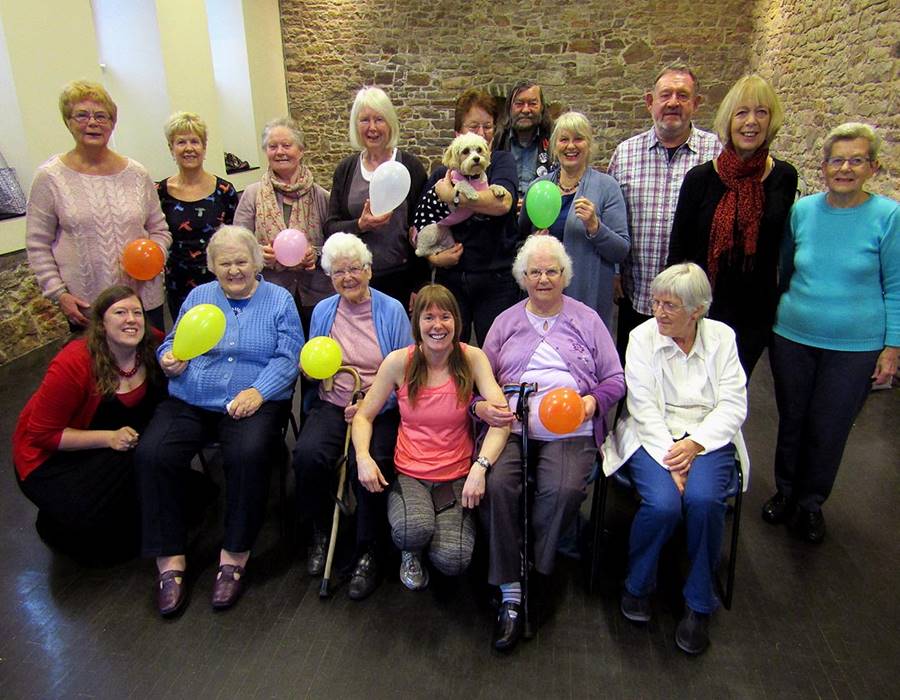 Clair Cusak has been running the local Chair Aerobics classes in Shirehampton for two years.
It's been full of fun, laughter, music and exercise from a chair for her students, with the odd bit of entertainment added in, that was provided by Clair's dog Bella who most of the time slept in her bed during class.
On the 17th November Clair held her last class in Shirehampton, but the members who attended week in, week out, were not going to let Clair go without a thank you presentation.
Clair said, "I've met some fabulous people but the travelling was just becoming too much at rush hour. I was totally overwhelmed when they produced lovely cards, gift vouchers, balloons on my car and the biggest loveliest looking cake I've ever seen. It's been such a pleasure teaching classes here. Bella and I will miss our Tuesdays so much".
After a short break, Chair Aerobics recommenced on the 8th December with Louisa taking the helm. She said after class was over, "this has been a wonderfully welcoming group with immense energy and motivation. We are all looking forward to the next session to get stuck in!"
Chair Aerobics takes place every Tuesday from 11am – 12noon,at The Tithe Barn, High Street, Shirehampton. Cost is £3.00.
For more information please contact Laura Burchett at LinkAge on 07930 559 293
Photos and story by Kathryn Courtney