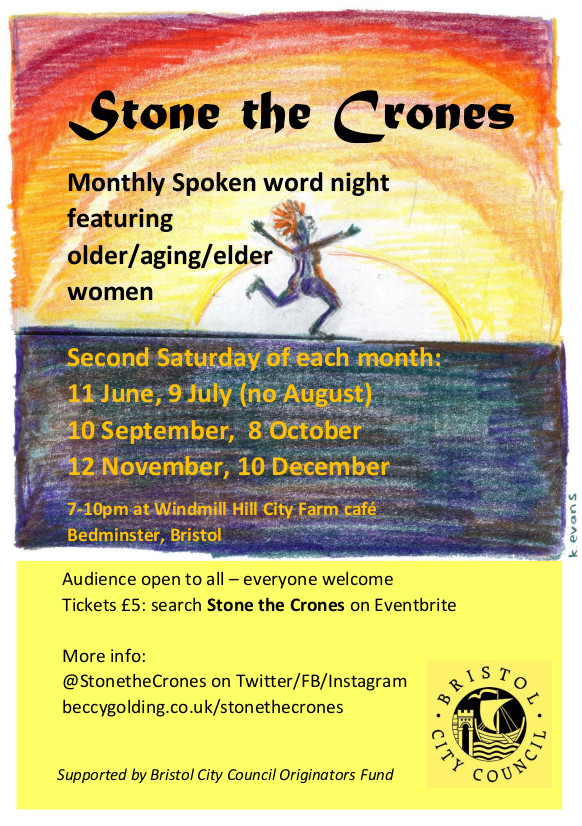 Spoken word night for older / aging / elder women poets and spoken word performers. Expect two inspiring headliners & ten open mic slots.
Stone the Crones is about recognising the energy, wisdom, talent and creativity of older / aging / elder women. Bristol's women have long been at the cutting edge of creativity in the city – it is important that as they age their experience, skills, cultural capital and strong fierce voices are not lost.
Audience is open to all – every age, gender and community is welcome. There may be some audience participation and games but don't worry there will be no pressure – this is a welcoming, friendly, supportive event with feel good vibes.
Doors open 7pm for a 7.30pm start.
After the formal event there will be time to hang out and socialise to a backing track of classic 80s tunes.
Search Stone The Crones on Eventbrite for tickets.