Henleaze Senior Film Club – Fisherman's Friends 2: One and All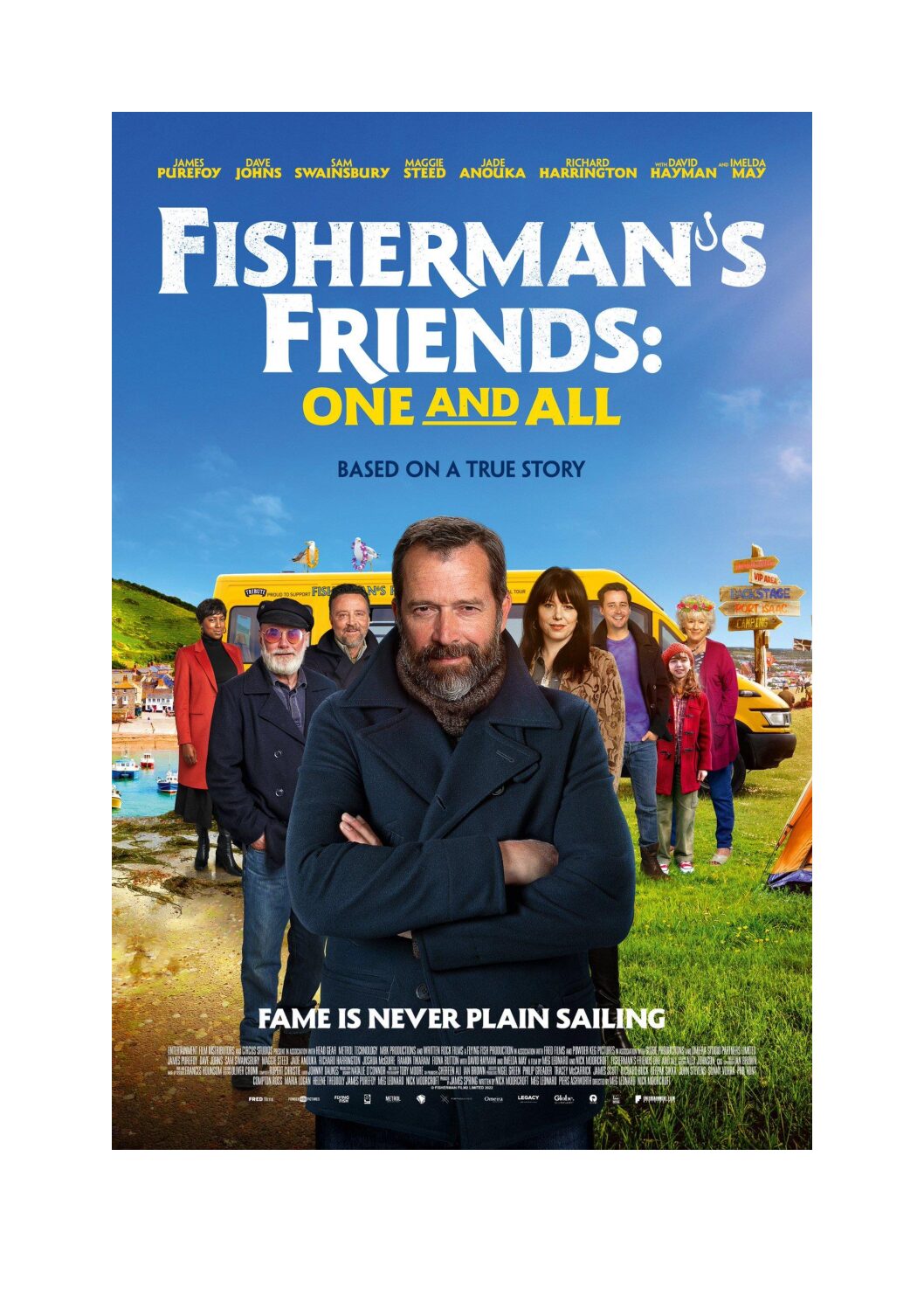 Senior Film Club, sponsored by Home Instead, shows films once a month at St Peter's Church Hall in Henleaze. It's an opportunity for cake, company and a classic film, open to everyone, including carers.
This month the film is Fisherman's Friends 2: One and All.
The sequel to the 2019 hit UK comedy charts the next instalment of the Fisherman's Friends uplifting true-story. Following the unexpected success of the band's debut album "No Hopers, Jokers and Rogues" we re-join them almost a year later, struggling with the pressures, pitfalls and temptations of their newfound fame. This film continues the journey with the loveable 'buoy band', as they navigate the choppy waters of fame, second album syndrome, and performing on the pyramid stage at Glastonbury.
To book your place, call 0117 435 0063.