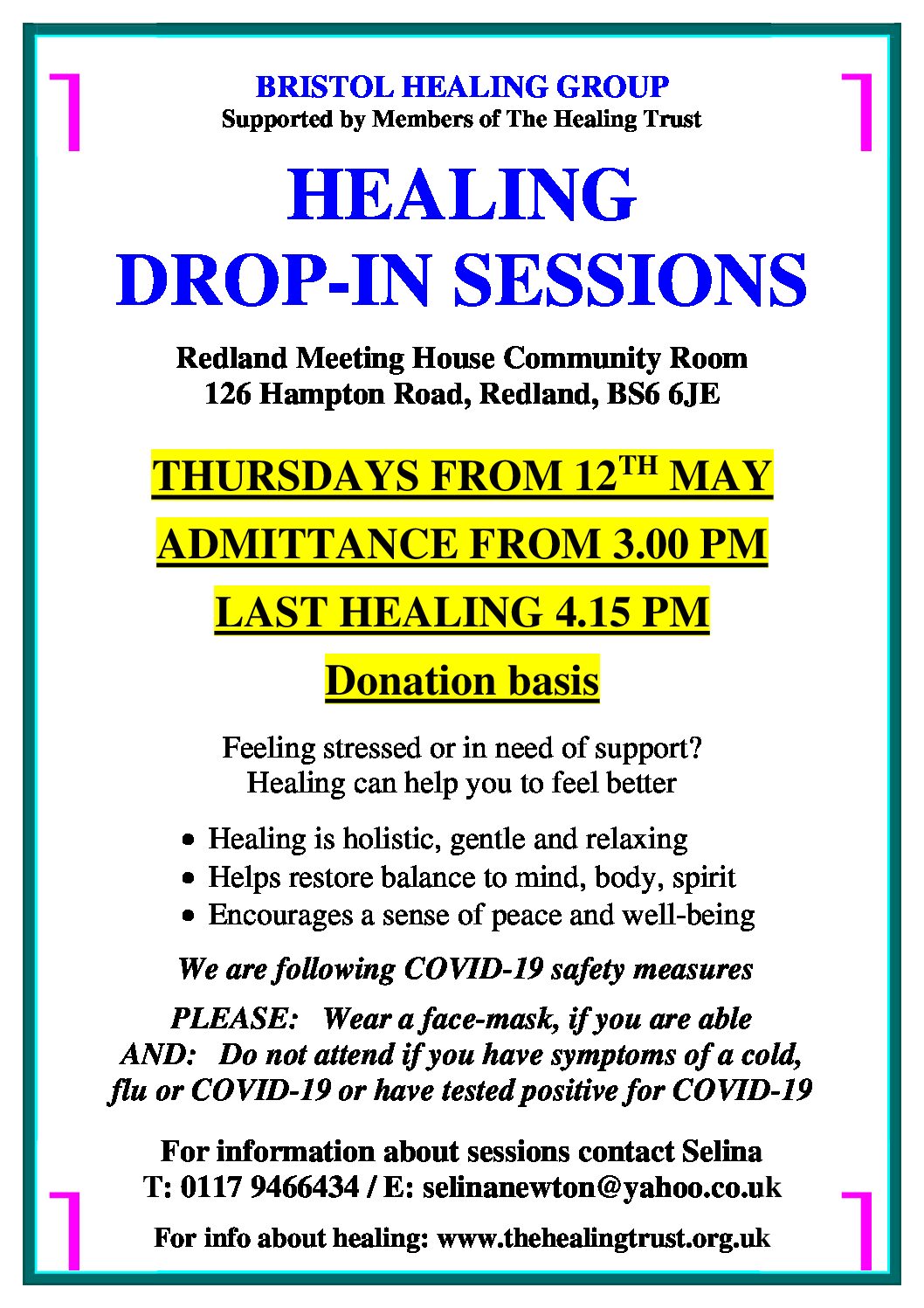 Healing Drop-In Sessions on Thursdays.
Gentle therapy for relaxation and well-being. Trained healers channel natural healing energy to help restore balance to mind, body, spirit. Standard method involves light touch over clothing to arms, back, hips and legs but healing can be given without using touch if preferred.
We are following COVID-19 safety measures – please wear a face mask, if you are able and do not attend if you have any symptoms of a cold, flu or COVID-19 or have tested positive for COVID-19.
For info about healing visit: www.thehealingtrust.org.uk