Food Justice @ Square Food Foundation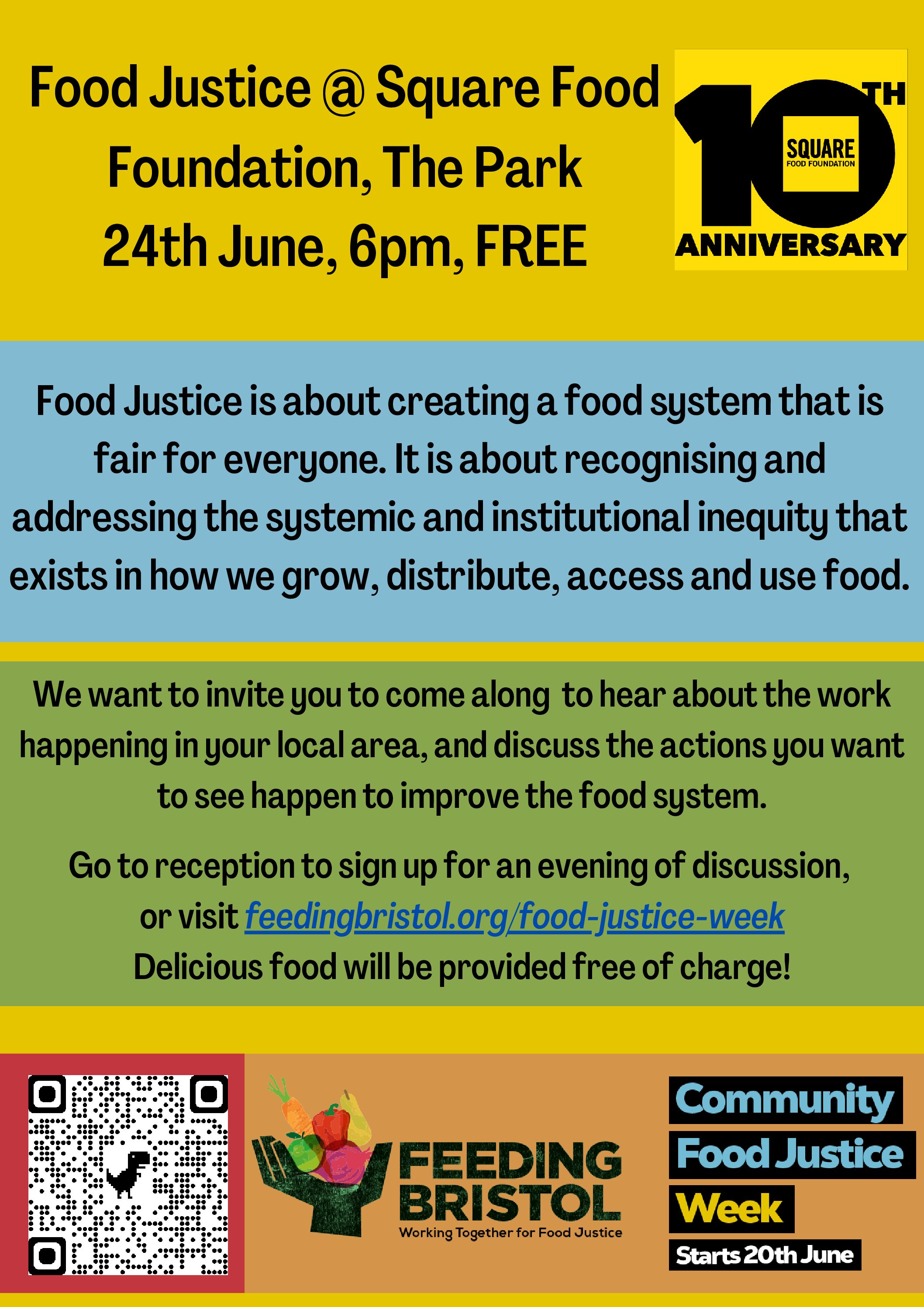 Come and join the Food Justice conversation at The Park. This event will showcase the amazing work done by The Park.
Expect lively and engaging discussions on Food Justice and this can be your opportunity to contribute to actions that can be taken forward in respect of the One City Food Equality Strategy (to be launched on 21 June 2022).
Delicious food will be provided!
Click here for tickets