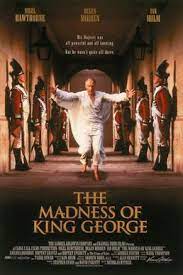 Come and join us for film & cake. All welcome.
Easy access, carers welcome, refreshments served by wonderful volunteers.
The Madness of King George (1994) The award winning comedy-drama starring Nigel Hawthorne and Helen Mirren. When King George III goes mad, his Lieutenants try to adjust the rules to run the country without his participation.