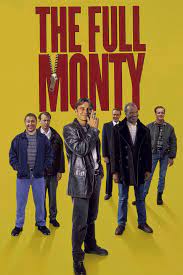 Come and join us for film & cake. All welcome.
Easy access, carers welcome, refreshments served by wonderful volunteers.
The Full Monty (1997) starring Robert Carlyle, Tom Wilkinson, Paul Barber and Lesley Sharp. Six unemployed steel workers form a male striptease act to ease their financial problems. A feel good comedy with great music!