Design Workshop for Developing Dementia Accessible Community Spaces and Activities through the use of Technology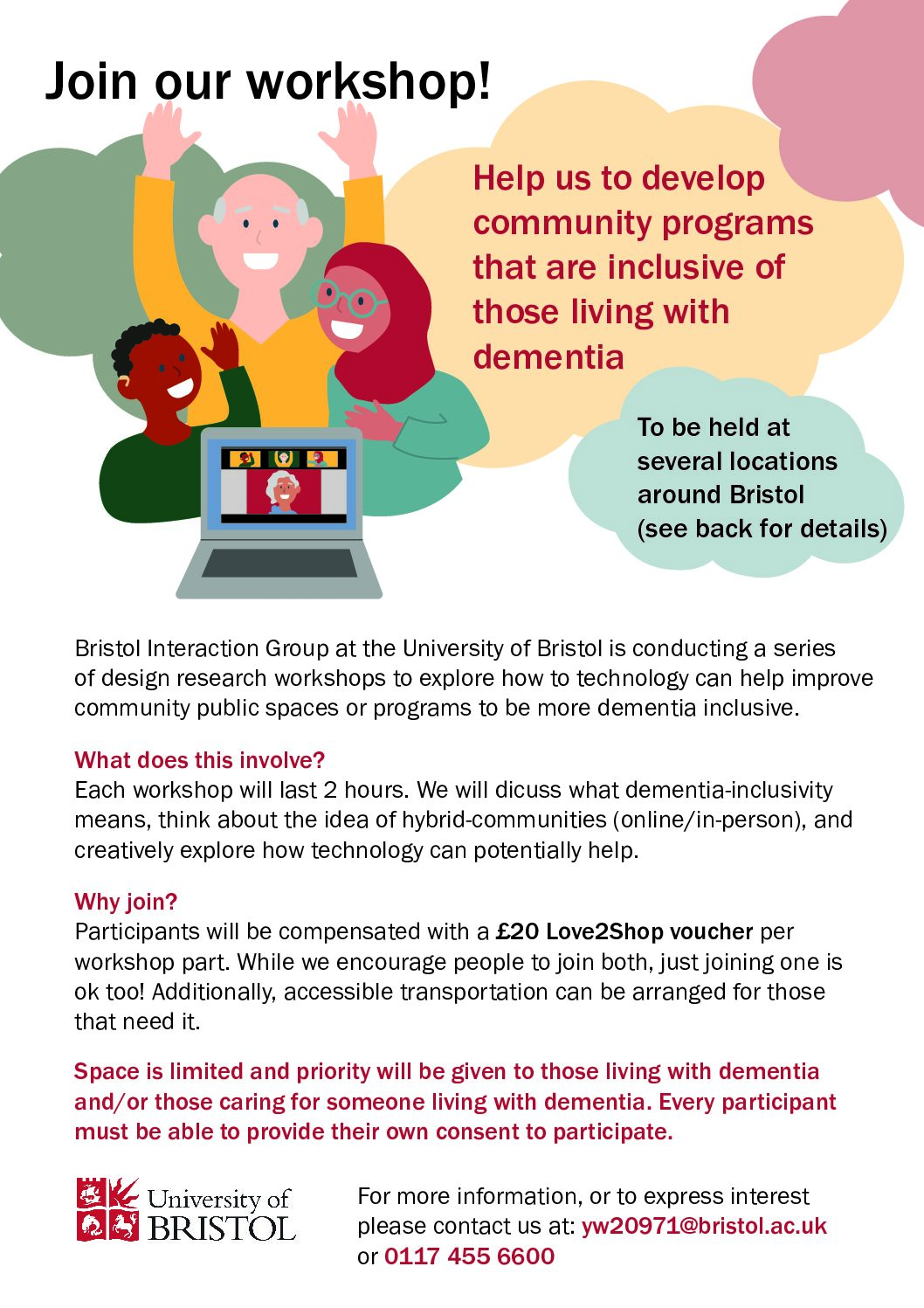 Hi! My name is Elaine Czech and I am a PhD student at the University of Bristol. Both of my mom's parents had dementia and that has led me to want to raise community understanding, acceptance, and accommodation for those living with dementia and also their loved ones.
I will be hosting a series of two-part design workshops in various community public spaces.:
St. Werburgh's Community Centre, 5 July & 26 July
The Royal West of England Academy (RWA), 7 July & 4 August
Windmill Hill City Farm, 27 July & 10 August
SS Great Britain, 2 August & 23 August
Church of All Saints, 11 August & 25 August
The goal of the workshops is learn about how you, as members of the community, engage with each space and how potentially technology (like Zoom programs) can make and improve accessibility of public spaces.
For more information, or to express interest please contact us at: yw20971@bristol.ac.uk or 0117 455 6600.
You can only sign up for one location. Please specify which one you would like when you contact us.