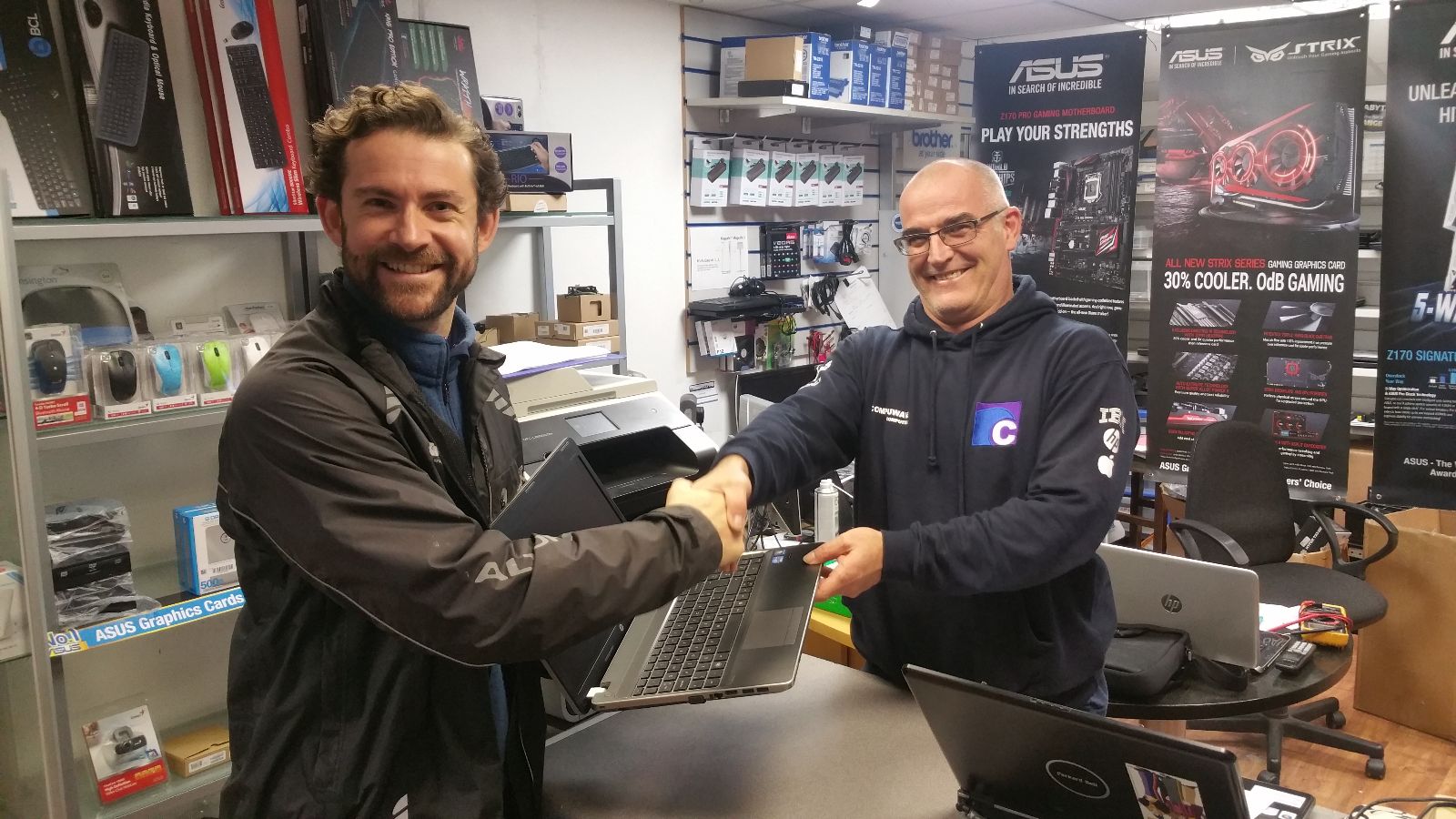 We would like to say a big thank you to Compuwave, who recently fixed ten laptops free of charge for LinkAge's Bedminster Hub, allowing us to continue to run our extremely popular Beginners Computer Courses for over 55s.
Compuwave opened its first shop in March 2005 and in February 2008 they moved into 237 North Street. They respond to everything from simple pc or laptop related issues such as installing a printer, to complete computer system upgrades. If you would like to find out more about Compuwave, then call 0117 963 1111.
Full details of LinkAge's upcoming Bedminster computer courses are below:
A beginners course designed to teach basic computer skills, using email and accessing services online. By the end of the course participants will be able to use the internet with more confidence.
When: 5 week courses starting on 12th January, 2nd March and 20th April
Time: 2 – 4pm
Cost: £15 for the whole 5 week course
Venue: Bedminster Library, Bedminster Parade, BS3 4AQ
For more information or to book please contact Dan or Fiona at the LinkAge Bedminster & Stockwood office on 0117 305 2365.