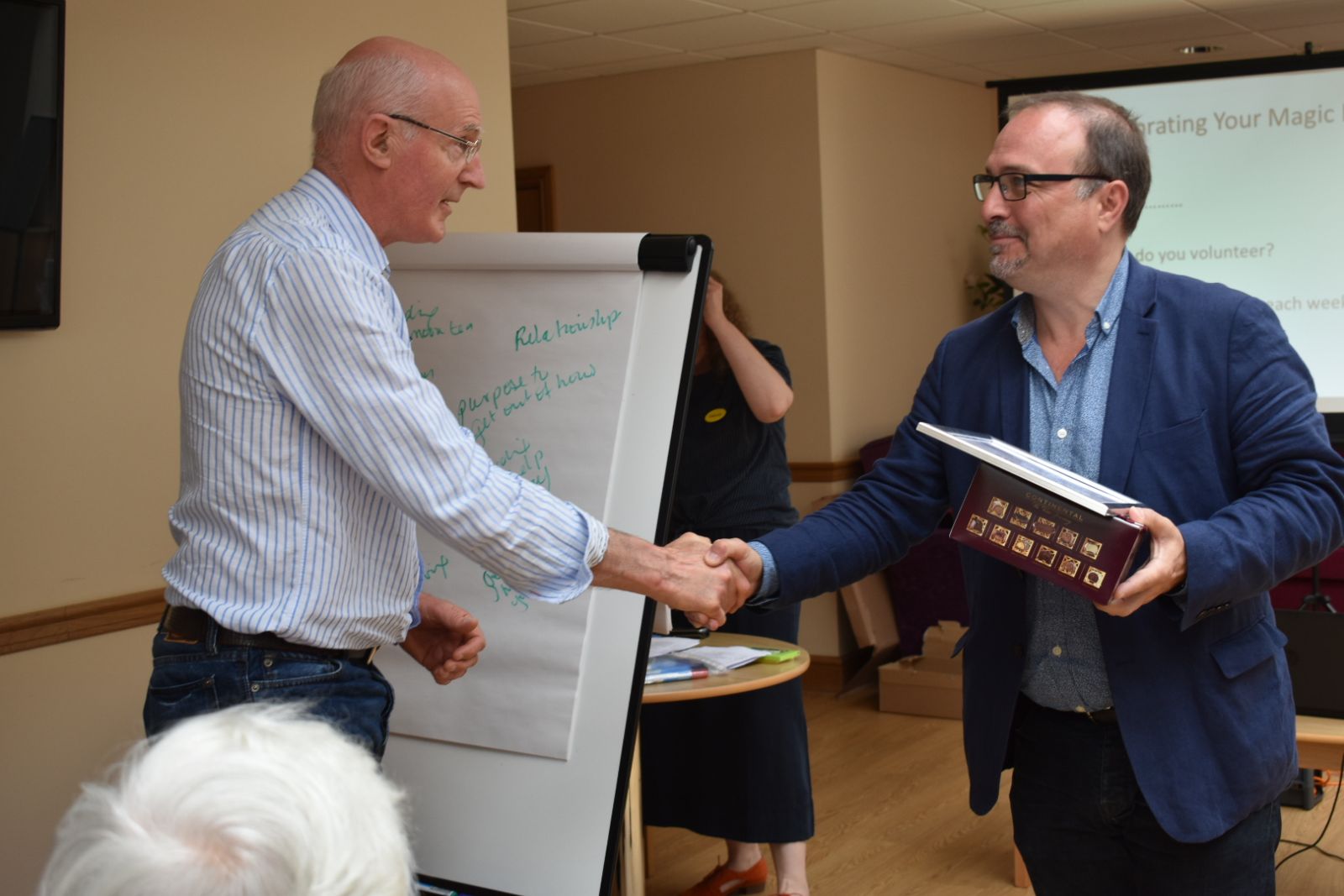 St Monica Trust's Community Befriending Scheme has had a very busy month.
The Community Befriending Scheme has been running in BS3 and BS14 for over 8 years and supports over 60's by providing regular companionship on a weekly or fortnightly basis.
On Saturday 10th June, the schemes volunteers were invited to an event to celebrate the magic of volunteering. One of the volunteers, Derek Browne, won St Monica Trust's Rose Award for always looking beyond the challenges and finding a solution to meet his befriendees complex needs. WELL DONE Derek!
On Tuesday 27th June, volunteers were also invited to attend the Founders Week Service, where they enjoyed a delicious Afternoon Tea.
If you know someone who would benefit from having a volunteer Befriender visit them or you would like to become a volunteer, contact Karen Bennett, Community Befriending Officer on 0117 305 2365 or 07875 406 844 or email Karen.bennett@stmonicatrust.org.uk.