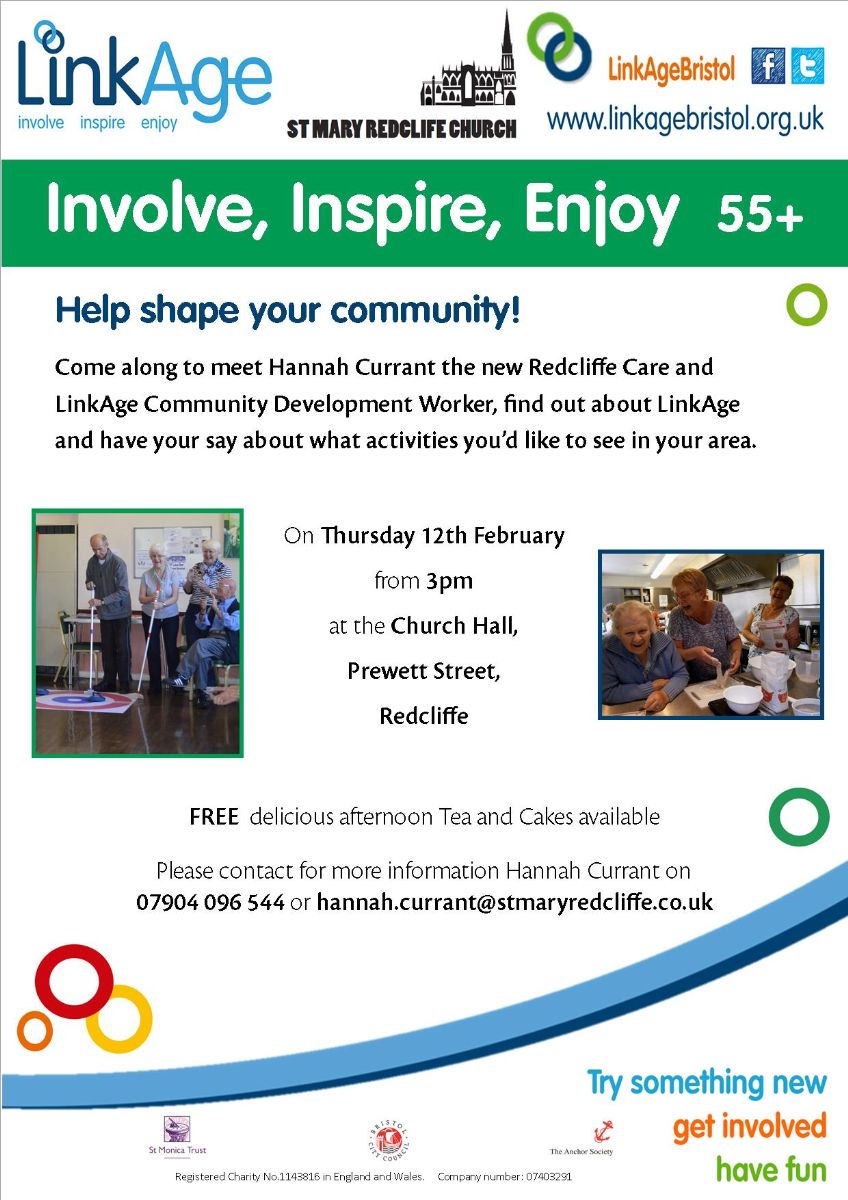 If you are over 55, and live in or nearby to Redcliffe, then you are warmly invited to come along on Thursday 12th February to Meet Hannah Currant; the new Community Development worker for Redcliffe Care and LinkAge at the Church Hall, Prewett Street in Redcliffe.

Hannah is going to be setting up activities for the over 55's in the Redcliffe area, and is really keen to hear your thoughts and ideas. She'll be giving a short presentation to inspire you at 3pm with free tea and home-made cakes, and will be hosting discussions to explore your ideas and desires!
So come along to share your thoughts!
If you can't make it on the day then you can always contact Hannah on: Hannah.currant@stmaryredcliffe.co.uk or give her a call on 07904 096 544