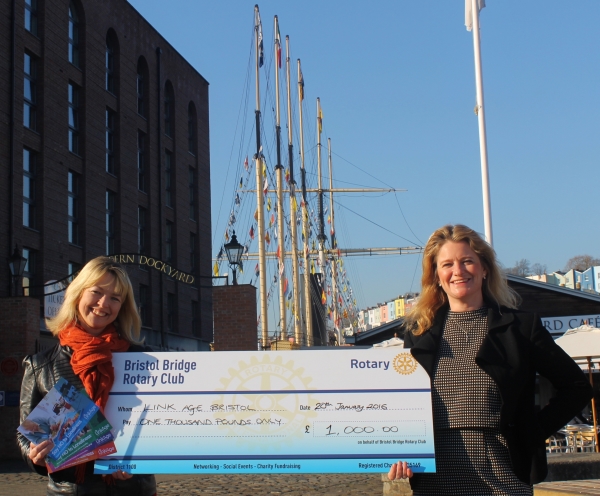 Bristol Bridge Rotary Club (BBRC) were proud supporters of the annual Rotary Dragon Boat Festival, which is held each June to raise money for charity.
Last year saw the 14th staging of the event, with over half a million being raised for good causes to-date! On the day of the Dragon Boat Festival, the teams boat were joined by various staff members, volunteers and LinkAge volunteers, all willingly dressed up as pirates to row in several heats.
This week, BBRC's Dragon Boat team organiser Lucy Sherry, handed over a large commemorative cheque to LinkAge's Chief Executive Claire Miller, next to the race venue and splendid SS Great Britain. The money raised will go towards LinkAge's 'Say NO to Loneliness' Campaign.
LinkAge would like to thank BBRC for their amazing support and we look forward to working with them again in the future.
If you'd like to find out how you can get involved in the Bristol Bridge Rotary Club, then click here.