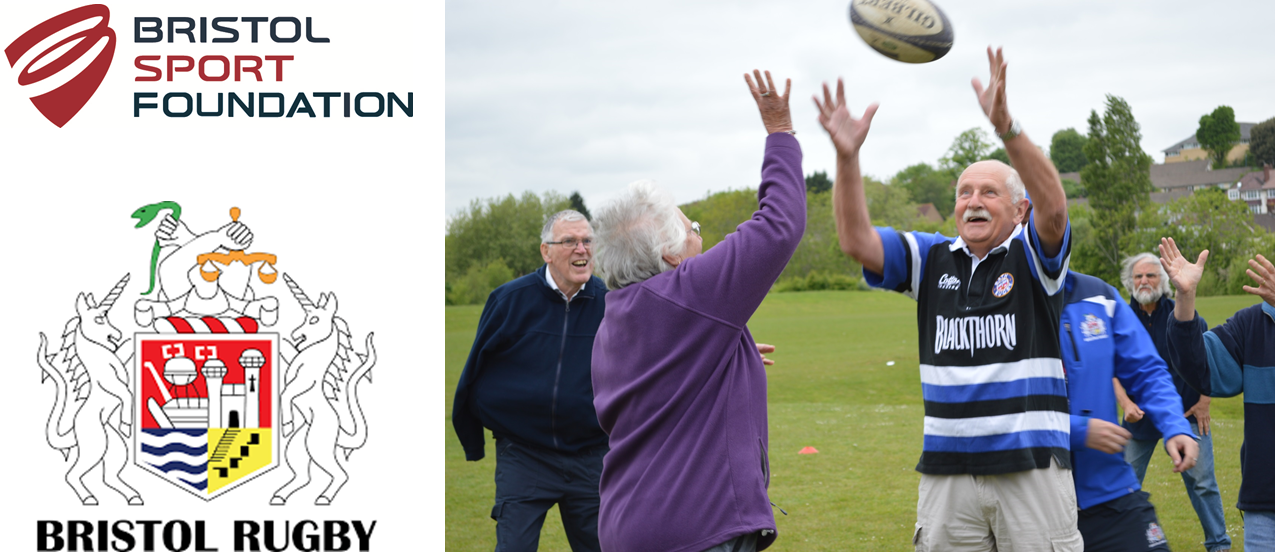 As a result of local interest from older people in Stockwood, Bristol's first ever Walking Rugby sessions will be starting in October, in partnership with Bristol Rugby and Bristol Sport Foundation. After a taster session at Stockwood's Taster Day back in May, work has been underway between LinkAge and Bristol Rugby to lay the foundations of the new sessions.
We now have the pleasure to announce that the sessions will be taking place every Monday, from 10am – 11am, taking place undercover in the Dolman concourse at Ashton Gate Stadium. The first six weeks will be free for attendees so that they can come along and get a trial period to see if they like it.
The sessions will be fully accessible and will be open to all men and women over 55. Full details are below. There are big plans for the future of these sessions including the possibility of competitive matches, the appearance of ex-professional players and a whole host of social activities. Come down and have a look if you want to find out more.
When: Every Monday (starting Monday 24th October)
Time: 10 – 11am
Cost: FREE for the first 6 weeks. Then £4 per session, £2 for Forever Sport Members and FREE for Season Ticket Holders.
Venue: Dolman Concourse, Ashton Gate Stadium, BS3 2EJ
A fully non-contact version of the classic game, played at walking pace – competitive team activity and fun for all abilities, run in partnership with the Bristol Sport Foundation and Bristol Rugby.
Please call Kris Tavender for more information on 07766 446 572 or email ktavender@bristolrugby.co.uk