Woodland wellbeing for people with dementia (& those who support them)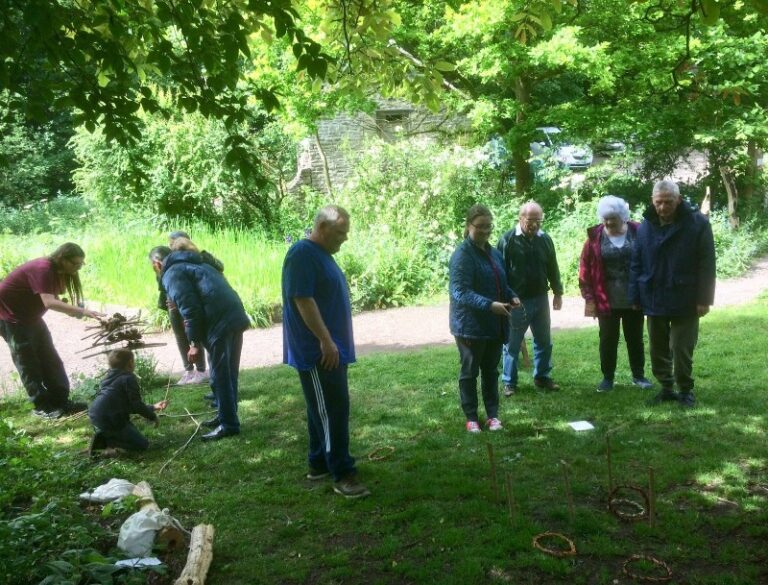 Woodland Wellbeing is a group where people with dementia and their carers can relax together and enjoy being in nature.
We meet fortnightly in small groups. We go with the flow of what interests you, from short walks to cooking on the fire, trying art or crafts or simply listening to the birds and enjoying a cuppa.
Our sessions are for people with dementia and those who support them. You might come as a couple, with a friend, relative or a carer. We also try to accommodate people with dementia who'd like to come on their own. There's no obligation to attend every session or stay for the whole time.
We run three different groups:
North-west Bristol (Kingsweston Estate) – fortnightly on Thursdays 10:30am-12:30:
South-east Bristol (Conham River Park) – fortnightly on Thursdays 10:30am-12:30:
Yate, South Glos. (Brinsham Park) – fortnightly on Wednesdays 10:30am-12:30:
We have space for 12 people in each group. To let us know you'd like to come, or to find out more, phone or text Rachel on: 07 85 55 60 865 or email: rachel.tomlinson@forestofavontrust.org