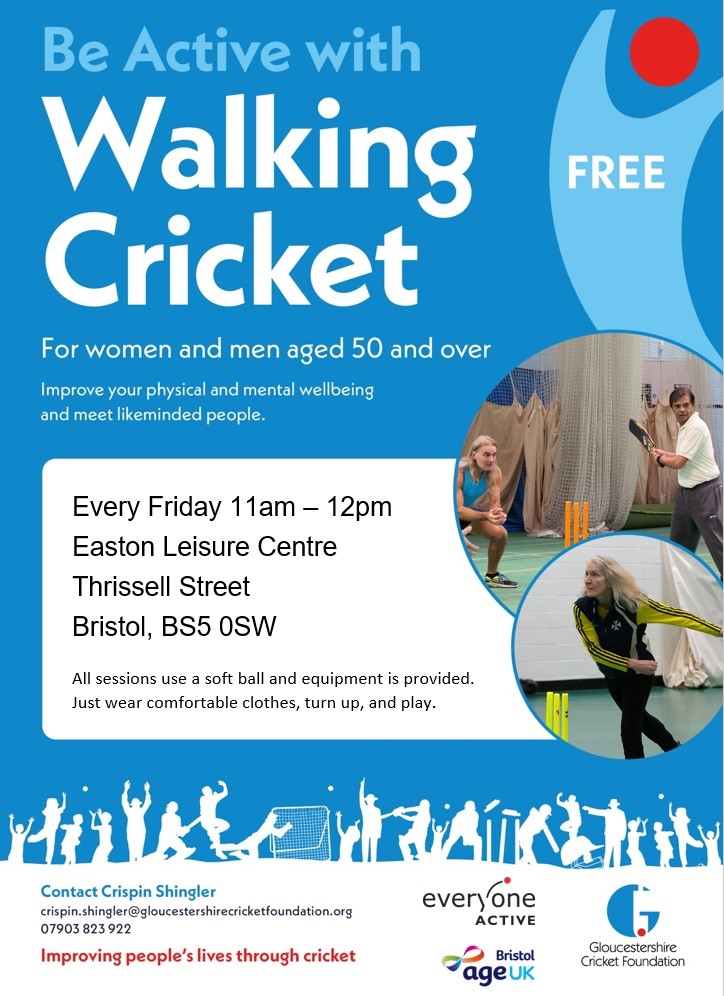 The Gloucestershire Cricket Foundation have been running free Walking Cricket sessions for people aged over 50 in Bristol since 2018 and we're proud to announce we have launched a new hub in Easton.
Walking Cricket isn't just about cricket.  There are also the physical and mental health benefits as well as the social ones that come with being physically active and interacting with people.  We want to bring these opportunities to the people of Easton and ask for your help to reach the community to inform them of this free activity.
Sessions take place weekly every Friday from 11am – 12pm.
All sessions are free and all equipment is provided.  All people need to do is turn up wearing comfortable clothes and trainers, bring a bottle of water and play.  It doesn't matter what people's skill level is, either a beginner or having previously played cricket; everyone gets a chance to bat, bowl and field to their own level, have some gentle exercise and meet likeminded people.